ELTON JOHN NEWS ARCHIVE: June 2013
Elton John and band performed in Tallinn on June 29, 2013
Sunday, June 30 2013
Following is the complete set list of the Tallinn show on June 29, 2013.
The Bitch Is Back

Bennie And The Jets

Grey Seal

Levon

Tiny Dancer

Holiday Inn

Believe

Mona Lisas and Mad Hatters

Philadelphia Freedom

Candle in the Wind

Goodbye Yellow Brick Road

Rocket Man

Hey Ahab

I Guess That's Why They Call It The Blues

Funeral For A Friend

Love Lies Bleeding

All The Girls Love Alice

Sad Songs (Say So Much)

Daniel

Sorry Seems To Be The Hardest Word

The One (solo)

Don't Let The Sun Go Down On Me

I'm Still Standing

Crocodile Rock

Saturday Night's Alright (For Fighting)


Your Song
David opens up on being a dad and life with Elton
Saturday, June 29 2013
They became proud parents for a second time when they welcomed son Elijah into the world in January 2013.
But despite being delighted to have given their first-born, Zachary, two, a baby brother, David has insisted he and Elton's family is now "complete" and they won't be having any more children in the future.

The 50-year-old director admitted he and the 66-year-old musician are thrilled to seen their two young sons having found a 'companion' in each other. Speaking exclusively to Mail Online at the launch of Rock Lobsta at London's Mahiki nightclub on June 26, 2013, he said: "Our family is now complete. We really wanted a second child so that the boys have a companion in each other. They really need each other. But we won't be having any more."

Thursday night saw the couple host the 15th annual White Tie and Tiara Ball to benefit the Elton John AIDS Foundation, but David insisted the boys will be tucked up in bed rather than mingling with their parents' showbiz pals. He added to Mail Online: "The boys will be on the other side of the house. But Coldplay will be playing in my back garden. We're hoping to raise £5 million on the night."

Speaking previously about his love for his growing family, Elton admitted that such was the intensity of love he feels for their firstborn, who was born on Christmas Day 2010, he was worried if he would ever be able to love another child as much. "But I have learned that a parent's capacity for love is endless" he said. "When another child is born, our depth of love just grows deeper and wider, so it was very emotional."

And David added at the time of Elijah's birth in January 2013: "Throughout our lives we have both loved and been loved, but the love of a parent for his or her child is different to anything else, as all parents will know. You find new depths of love, and experience pure joy. Both of us have longed to have children, but the reality that we now have two sons is almost unbelievable. The birth of our second son completes our family in a most precious and perfect way. It is difficult to fully express how we are feeling at this time; we are just overwhelmed with happiness and excitement."
Sir Elton John, Ed Sheeran and Peter Andre join the Million Sellers Club!
Saturday, June 29 2013
According to the latest Official Charts Company sales data, a range of classic and recent hits have passed the one million sales mark in May 2013.
Don't Go Breaking My Heart by Elton John & Kiki Dee (1976), Mysterious Girlby Peter Andre FT Bubbler Ranx (1995), Whole Again by Atomic Kitten (2001), Use Somebody by Kings Of Leon(2008), and The A Team by Ed Sheeran (2011). This brings the total of tracks to cross the million sales threshold during 2013 to ten.

Elton's double A-side, "Something About The Way You Look Tonight / Candle In The Wind '97," remains the UK's biggest selling single of all-time, racking up over 4.91 million sales since its release in 1997.

You can see the full list of all the UK's 136 million selling singles below:

TRACK ARTIST YEAR OF RELEASE SALES (MILLIONS)

1 SOMETHING ABOUT THE WAY YOU LOOK TONIGHT/CANDLE IN THE WIND '97 ELTON JOHN 1997 4.91
2 DO THEY KNOW IT'S CHRISTMAS? BAND AID 1984 3.73
3 BOHEMIAN RHAPSODY QUEEN 1975 2.40
4 MULL OF KINTYRE/GIRLS' SCHOOL WINGS 1977 2.07
5 YOU'RE THE ONE THAT I WANT JOHN TRAVOLTA & OLIVIA NEWTON-JOHN 1978 2.04
6 RELAX FRANKIE GOES TO HOLLYWOOD 1983 2.03
7 RIVERS OF BABYLON/BROWN GIRL IN THE RING BONEY M 1978 2.02
8 SHE LOVES YOU THE BEATLES 1963 1.91
9 UNCHAINED MELODY/(THERE'LL BE BLUEBIRDS OVER) THE WHITE CLIFFS OF DOVER ROBSON GREEN & JEROME FLYNN 1995 1.86
10 LOVE IS ALL AROUND WET WET WET 1994 1.86
11 MARY'S BOY CHILD/OH MY LORD BONEY M 1978 1.86
12 I JUST CALLED TO SAY I LOVE YOU STEVIE WONDER 1984 1.84
13 BARBIE GIRL AQUA 1997 1.80
14 ANYTHING IS POSSIBLE/EVERGREEN WILL YOUNG 2002 1.79
15 I WANT TO HOLD YOUR HAND THE BEATLES 1963 1.77
16 BELIEVE CHER 1998 1.77
17 (EVERYTHING I DO) I DO IT FOR YOU BRYAN ADAMS 1991 1.75
18 LAST CHRISTMAS/EVERYTHING SHE WANTS WHAM! 1984 1.70
19 IMAGINE JOHN LENNON 1975 1.64
20 SUMMER NIGHTS JOHN TRAVOLTA & OLIVIA NEWTON-JOHN 1978 1.60
21 TWO TRIBES FRANKIE GOES TO HOLLYWOOD 1984 1.59
22 I'LL BE MISSING YOU PUFF DADDY & FAITH EVANS 1997 1.58
23 DON'T YOU WANT ME? HUMAN LEAGUE 1981 1.56
24 I WILL ALWAYS LOVE YOU WHITNEY HOUSTON 1992 1.55
25 PERFECT DAY VARIOUS ARTISTS 1997 1.55
26 THREE LIONS BADDIEL & SKINNER & LIGHTNING SEEDS 1996 1.54
27 CAN'T BUY ME LOVE THE BEATLES 1964 1.54
28 ...BABY ONE MORE TIME BRITNEY SPEARS 1999 1.52
29 TEARS KEN DODD 1965 1.52
30 MY HEART WILL GO ON CELINE DION 1998 1.50
31 KARMA CHAMELEON CULTURE CLUB 1983 1.49
32 YMCA VILLAGE PEOPLE 1978 1.47
33 EYE OF THE TIGER SURVIVOR 1982 1.46
34 CARELESS WHISPER GEORGE MICHAEL 1984 1.46
35 GANGSTA'S PARADISE COOLIO FT LV 1995 1.45
36 SOMEONE LIKE YOU ADELE 2011 1.45
37 (WE'RE GONNA) ROCK AROUND THE CLOCK BILL HALEY & HIS COMETS 1955 1.43
38 I FEEL FINE THE BEATLES 1964 1.42
39 THE CARNIVAL IS OVER THE SEEKERS 1965 1.42
40 THE POWER OF LOVE JENNIFER RUSH 1985 1.40
41 WE CAN WORK IT OUT/DAY TRIPPER THE BEATLES 1964 1.39
42 MOVES LIKE JAGGER MAROON 5 FT CHRISTINA AGUILERA 2011 1.39
43 RELEASE ME ENGELBERT HUMPERDINCK 1967 1.38
44 KILLING ME SOFTLY FUGEES 1996 1.38
45 SOMEBODY THAT I USED TO KNOW GOTYE FT KIMBRA 2011 1.35
46 I GOTTA FEELING BLACK EYED PEAS 2009 1.35
47 UNCHAINED MELODY GARETH GATES 2002 1.34
48 WANNABE SPICE GIRLS 1996 1.34
49 COME ON EILEEN DEXY'S MIDNIGHT RUNNERS 1982 1.33
50 (IS THIS THE WAY TO) AMARILLO TONY CHRISTIE FT PETER KAY 2005 1.32
51 IT WASN'T ME SHAGGY FT RIKROK 2001 1.32
52 WONDERWALL OASIS 1995 1.32
53 NEVER EVER ALL SAINTS 1997 1.32
54 THINK TWICE CELINE DION 1994 1.32
55 TAINTED LOVE SOFT CELL 1981 1.29
56 HEART OF GLASS BLONDIE 1979 1.28
57 IT'S NOW OR NEVER ELVIS PRESLEY 1960 1.26
58 IT'S LIKE THAT RUN-DMC VS JASON NEVINS 1997 1.26
59 WE FOUND LOVE RIHANNA FT CALVIN HARRIS 2011 1.26
60 SEX ON FIRE KINGS OF LEON 2008 1.25
61 HALLELUJAH ALEXANDRA BURKE 2008 1.25
62 DIANA PAUL ANKA 1957 1.25
63 GREEN, GREEN GRASS OF HOME TOM JONES 1966 1.24
64 MERRY XMAS EVERYBODY SLADE 1973 1.23
65 BRIGHT EYES ART GARFUNKEL 1979 1.20
66 HEARTBEAT/TRAGEDY STEPS 1998 1.19
67 PARTY ROCK ANTHEM LMFAO FT LAUREN BENNETT AND GOONROCK 2011 1.19
68 MARY'S BOY CHILD HARRY BELAFONTE 1957 1.19
69 CALL ME MAYBE CARLY RAE JEPSEN 2012 1.18
70 BLUE MONDAY NEW ORDER 1983 1.18
71 THE LAST WALTZ ENGELBERT HUMPERDINCK 1967 1.17
72 EARTH SONG MICHAEL JACKSON 1995 1.17
73 DO THEY KNOW IT'S CHRISTMAS? BAND AID 20 2004 1.17
74 JUST THE WAY YOU ARE (AMAZING) BRUNO MARS 2010 1.17
75 CAN'T GET YOU OUT OF MY HEAD KYLIE MINOGUE 2001 1.16
76 STRANGER ON THE SHORE MR ACKER BILK AND HIS PARAMOUNT JAZZ BAND 1961 1.16
77 DON'T GIVE UP ON US DAVID SOUL 1976 1.16
78 SATURDAY NIGHT WHIGFIELD 1994 1.15
79 SPACEMAN BABYLON ZOO 1996 1.15
80 I LOVE YOU LOVE ME LOVE GARY GLITTER 1973 1.14
81 ANGELS ROBBIE WILLIAMS 1997 1.14
82 NO MATTER WHAT BOYZONE 1998 1.13
83 PRICE TAG JESSIE J FT B.O.B 2011 1.13
84 POKER FACE LADY GAGA 2009 1.12
85 TORN NATALIE IMBRUGLIA 1997 1.12
86 IMPOSSIBLE JAMES ARTHUR 2012 1.12
87 I BELIEVE/UP ON THE ROOF ROBSON & JEROME 1995 1.12
88 2 BECOME 1 SPICE GIRLS 1996 1.11
89 LOVE THE WAY YOU LIE EMINEM FT RIHANNA 2010 1.11
90 HIT ME WITH YOUR RHYTHM STICK IAN DURY AND THE BLOCKHEADS 1978 1.11
91 GHOSTBUSTERS RAY PARKER JR. 1984 1.11
92 TELETUBBIES SAY "EH-OH!" TELETUBBIES 1997 1.11
93 THAT'S MY GOAL SHAYNE WARD 2005 1.10
94 I REMEMBER YOU FRANK IFIELD 1962 1.10
95 ANOTHER BRICK IN THE WALL (PART 2) PINK FLOYD 1979 1.10
96 PURE AND SIMPLE HEAR'SAY 2001 1.09
97 BACK FOR GOOD TAKE THAT 1995 1.08
98 HEY JUDE THE BEATLES 1968 1.08
99 ONLY GIRL (IN THE WORLD) RIHANNA 2010 1.08
100 BLUE (DA BA DEE) EIFFEL 65 1999 1.08
101 DANCING QUEEN ABBA 1976 1.07
102 I DON'T WANT TO MISS A THING AEROSMITH 1998 1.07
103 I FEEL LOVE DONNA SUMMER 1977 1.07
104 THE YOUNG ONES CLIFF RICHARD & THE SHADOWS 1962 1.06
105 BLEEDING LOVE LEONA LEWIS 2007 1.06
106 RIDE ON TIME BLACK BOX 1989 1.06
107 CRAZY GNARLS BARKLEY 2006 1.06
108 FAME IRENE CARA 1982 1.05
109 UNCHAINED MELODY THE RIGHTEOUS BROTHERS 1965 1.05
110 STAND & DELIVER ADAM AND THE ANTS 1981 1.04
111 I WILL SURVIVE GLORIA GAYNOR 1979 1.03
112 UPTOWN GIRL BILLY JOEL 1983 1.03
113 SAILING ROD STEWART 1975 1.03
114 CAN WE FIX IT? BOB THE BUILDER 2000 1.02
115 SUGAR SUGAR THE ARCHIES 1969 1.02
116 WHITE CHRISTMAS BING CROSBY WITH THE KEN DARBY SINGERS AND JOHN SCOTT TROTTER ORCHESTRA 1942 1.02
117 GANGNAM STYLE PSY 2012 1.02
118 SAVE YOUR KISSES FOR ME BROTHERHOOD OF MAN 1976 1.02
119 FAIRYTALE OF NEW YORK POGUES FT KIRSTY MACCOLL 1987 1.02
120 THE LION SLEEPS TONIGHT TIGHT FIT 1982 1.01
121 WE ARE YOUNG FUN FT JANELLE MONAE 2011 1.01
122 I'D LIKE TO TEACH THE WORLD TO SING THE NEW SEEKERS 1971 1.01
123 DON'T CRY FOR ME ARGENTINA JULIE COVINGTON 1976 1.01
124 WHEN WE COLLIDE MATT CARDLE 2010 1.01
125 EYE LEVEL THE SIMON PARK ORCHESTRA 1972 1.01
126 UNDER THE MOON OF LOVE SHOWADDYWADDY 1976 1.00
127 LONG HAIRED LOVER FROM LIVERPOOL LITTLE JIMMY OSMOND 1972 1.00
128 FIGHT FOR THIS LOVE CHERYL COLE 2009 1.00
129 TIE A YELLOW RIBBON ROUND THE OLE OAK TREE DAWN FT TONY ORLANDO 1973 1.00
130 TITANIUM DAVID GUETTA FT SIA 2011 1.00
131 DON'T GO BREAKING MY HEART ELTON JOHN & KIKI DEE 1976 1.00
132 MYSTERIOUS GIRL PETER ANDRE FT BUBBLER RANX 1995 1.00
133 WHOLE AGAIN ATOMIC KITTEN 2001 1.00
134 THE A TEAM ED SHEERAN 2011 1.00
135 USE SOMEBODY KINGS OF LEON 2008 1.00
136 GET LUCKY DAFT PUNK FT PHARRELL WILLIAMS & NILE RODGERS 2013 1.00

Elton and David celebrate Matthew Morrison's engagement at ball
Saturday, June 29 2013
Elton and David welcomed celebrity guests to their annual legendary White Tie and Tiara Ball on June 27, 2013 in London.
The star-studded guestlist included A-listers Uma Thurman, Elizabeth Hurley, Samantha Barks and boyfriend David Gandy, Matthew Morrison and Chris Martin. A highlight of the evening was when hosts Elton and David announced Glee star Matthew Morrison's engagement to his model girlfriend of two years, Renee Puente.

Elton and Coldplay singer Chris Martin then took to the stage to serenade the happy couple with a duet of "Your Song" which fitted neatly with the theme of the night, "Love". Matthew looked dapper as usual in a tailored suit and bow tie, while Renee kept her look classic opting for a dark, embroidered gown that lent all attention to her diamond engagement ring.

Uma followed suit and looked classically elegant in a black floor-length gown that flaunted her incredible figure. Elizabeth Hurley, a close friend of Elton, dazzled in a berry-coloured gown with a high slit that revealed her toned legs.

Samantha Barks and her model boyfriend David Gandy turned heads as they arrived looking just as glamorous. The Les Miserables actress stole the limelight with her white silk, plunging gown that showed off her ruby red necklace. Other celebrities who attended included Eva Herzigova, Natalie Imbruglia, Freida Pinto, Jerry Hall.

Guests enjoyed a cocktail reception in the beautiful gardens before moving on to dinner in a marquee, and happily danced the night away around a heart-shaped bar. The Old Windsor estate was decked out with red velvet beating hearts displays, adorned with unique Chopard jewels and watches. The newly-engaged couple, Matthew and Renee, were all smiles and fit in perfectly with the loving theme.
US Supreme Court: No to Stigma, Yes to Equality
Thursday, June 27 2013
The Elton John AIDS Foundation (EJAF) applauds the United States Supreme Court for saying NO to stigma and prejudice and YES to equality and acceptance by striking down the Defense of Marriage Act.
As Justice Kennedy noted in the majority opinion: "The avowed purpose and practical effect of the law here in question are to impose a disadvantage, a separate status, and so a stigma upon all who enter into same-sex marriages made lawful by the unquestioned authority of the States."

One of EJAF's core values is that care and concern for each and every person and respect for people's human and legal rights are central to ending HIV. With this ruling, the U.S. Supreme Court acknowledges that gay and lesbian people should be treated equally under the law and that no stigma should be attached to them as individuals, or to their relationships and families.

"I'm overjoyed by the Court's decision to recognize that love is love," said EJAF Founder Sir Elton John. "Discrimination and stigma have no place in a society where all men and women are created equal. With our movement stronger than ever, I'm hopeful that our laws will fully reflect that someday soon."

EJAF applauds the Supreme Court for this decision and recommit ourselves to the continuing quest for justice, equality, and a world without AIDS.


Commemorating 10 years of PEPFAR support
Tuesday, June 25 2013 at 21:07:55


Commemorating 10 years of PEPFAR support
Tuesday, June 25 2013
An Open Letter to Congress from Elton John (18th June 2013)

Dear Congressional Leader,

I am writing today to express my immense gratitude to the United States Congress and Administration/s for joining forces in the global fight against AIDS. Your efforts have not only changed the course of the epidemic but the course of history.

In 2002, I urged the US Senate in testimony to act boldly to bring lifesaving AIDS medicine to the millions in need in Africa and around the world. I was overjoyed when President Bush proposed such a plan in his 2003 State of the Union Address and when, in less than 6 months, the Congress passed the most far reaching global heath legislation ever considered – with huge bipartisan majorities in both the House and the Senate. It was neither a Democratic or Republican effort, it was a gift from the American people to individuals and families they did not know and could not see who were in desperate need of help and hope. It was a great day for America, and for us all.

Since then, the good that has been done through the President's Emergency Plan for AIDS Relief – affectionately known as PEPFAR – was almost unimaginable 10 years ago. Through this decade of US leadership and smart and steady investment in PEPFAR and the Global Fund, you have shown the world that together we can end AIDS.

In 2003, only 50,000 people in Africa had access to AIDS medicines. Today, more than 100 times that number are on treatment, living healthier lives and caring for their children who would have been orphans. And science has now proven that people taking antiviral drugs are also far less likely to pass on the virus – making treatment also prevention.

As a result of this and other well targeted evidence based prevention strategies, we have seen a 50% reduction in the rate of new infections in 25 countries; African AIDS deaths are down by a third, one million babies have been saved through prevention of mother to child transmission and now 13 countries have reached the programmatic "tipping point", getting ahead of their epidemic for the first time ever. PEPFAR has been central to this success.

As we commemorate a decade of PEPFAR progress, and largely because of it and the important work of the Global Fund, we find ourselves with the historic opportunity to create the AIDS free future laid out in the PEPFAR Blueprint; an opportunity that seizes the science and leaves no one behind. We have made great strides, and with sustained and strategic investment, we can finish the job. To that end, I respectfully urge the US Congress to appropriate $1.65 billion for the Global Fund in FY14 as you did in FY13, and to restore the vitally important PEPFAR bilateral program to its FY12 level. These dollars are quite literally translated into lives saved, infections prevented, productive work years increased, children raised and educated, economies improved, and strife and discord diminished.

I know that while US leadership and leverage in the global fight against AIDS is unique and indispensable, other governments, corporations, foundations (such as my own), multilateral and faith based institutions, and people from all walks of life must all do their part to end AIDS. Last week I urged my own UK Government to double its Global Fund contribution, providing one billion pounds ($1.57b) over the next three years and hope they will take action. I also commend the governments of South Africa, Namibia and Kenya for increasing their own investments in HIV prevention and treatment and urge other African nations to do the same.

Thank you for your leadership and commitment to this effort. Your investments in PEPFAR and the Global Fund are not just the right thing to do they are the smart thing to do. If we keep marching forward together, we can make AIDS history.

Sir Elton John
Founder
Pre-order of Elton's new album takes fans "Home Again"
Tuesday, June 25 2013
"The Diving Board," out September 24, 2013, gets "back to the core of what I do as an artist," Elton says.
Elton's highly anticipated "The Diving Board," his first solo album in seven years, won't be out until September 24, 2013, but fans who pre-order it on iTunes or EltonJohn.com will get an instant download of single "Home Again".

The album, produced by T Bone Burnett with 12 originals written by Elton and longtime lyricist Bernie Taupin, is also available for pre-order on Amazon.com. Check out the "Home Again" video trailer below.



"The Diving Board" will be sold in standard, deluxe and super deluxe formats, as well as in a two-disc vinyl set. The deluxe physical and digital sets will hold a bonus track from the album sessions and three live tracks from a special event staged in April 2013 at Capitol Studios. Added to the super deluxe box are the vinyl version, a DVD, photo book and art print.



On the new release, Elton returns to the basic piano/bass/drums approach he started with 40 years ago. "In many ways, I feel like I'm starting again, making records," Elton said in a statement. "Several years ago when beginning to work with T Bone and being in the studio with Leon Russell for 'The Union,' I had to ask myself, 'What kind of music do I really want to make?' and I realized that I had to go back to go forward again. I needed to strip away the excesses and get back to the core of what I do as an artist. That's what 'The Diving Board' represents. I'm incredibly excited about every aspect of this album: the performances, T Bone's production, Bernie's lyrics and the songs we've created. 'The Diving Board' is the album I've been waiting to make for decades."

For T Bone Burnett, "The Diving Board" is a reminder of the producer's first exposure to Elton during his legendary week-long stint at The Troubadour in 1970 in Los Angeles.

"Those shows never left me," Burnett states in a release. "A three-piece band – piano, bass, and drums, like one enormous instrument – just killing it. So we started from there. I wanted to be able to superimpose this recording over my memory of the sound and the wild intelligence of those shows. From that perspective, 40 years down the road, "The Diving Board" is an album of music by a master at the peak of his artistic powers."


A first review of "Home Again" from Ultimate Classic Rock reads as follows:

The familiar-sounding piano that opens "Home Again," Elton John's first new solo music since 2006's "The Captain & the Kid" album, instantly recalls the singer's hit material from the '70s, when he was the biggest pop star on the planet. But it's warmer and more worn-in. It's Elton John, all right. But it's Elton John 40 years later, returning to a comfort zone with history behind him.

Musically, the ballad doesn't sound all that different than many of the slower-tempo songs Elton has released since that "Lion King" hit almost 20 years ago. Starting spare with just a piano, "Home Again" builds with strings, a lush arrangement and big percussion blasts before coming full circle at the end, closing with the same piano notes that open the song.

Lyrically, Elton is in a reflective mood, looking back: "I'm counting on the memories to get me out of here," he sings in the song's opening line. By the time he gets around to the chorus — "We all dream of leaving but wind up in the end spending all of our time trying to get back home again" — "Home Again" isn't so much about returning to a place to stay there, but returning to find inspiration.

As a single, the song is pretty much on par with Elton's best material over the past decade or so, which means it's somewhat forgettable. But within the context of "The Diving Board," "Home Again," thematically at least, could turn out to be the album's anchor.

Elton reveals new album cover, special box set
Saturday, June 22 2013 at 07:34:14


Elton John, Paul McCartney and Phil Collins top choice for 'super group'
Tuesday, June 25 2013
When it comes to the world's greatest band, it seems only aged male rockers need apply, reports Metro.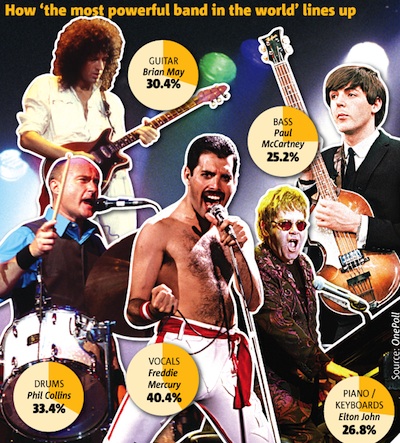 Sir Elton John, Phil Collins and Sir Paul McCartney were chosen ahead of a host of musical greats when Britons were asked to cast their votes.

Late Queen showman Freddie Mercury was chosen to front the band with 40 per cent of the vote – forcing Mick Jagger, Bono and One Direction's Harry Styles into the wings. Were it left to the men, Jimi Hendrix would have been on lead guitar but 37 per cent of women voted for Brian May.
There was no room for any female musicians – with Madonna, Kate Bush, Stevie Nicks and Karen Carpenter all missing out.

The collective age of the 'supergroup' would be over 300, assuming Mercury, who died aged 45, was still alive. "There is no doubt this is an amazing super band that would have been amazing to see live," said a spokesman for Barclaycard bespoke offers which commissioned the poll.
"I think we were all surprised to see Harry Styles finish bottom for vocals. However, he was up against some tough competition."

More than half the 2,000 people surveyed were aged under 45. Bespoke offers is giving people the chance to win tickets to all six days of Barclaycard presents British Summer Time by registering here.
Elton reveals new album cover, special box set
Saturday, June 22 2013
The last time Elton John released an album, it was a collaborative work with pianist, singer-songwriter and musical hero Leon Russell.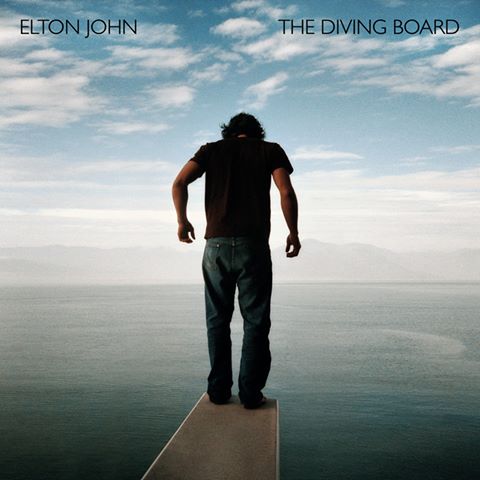 It got great reviews and was hailed as a creative comeback for Elton, whose records have been hit-and-miss since his peak commercial days. Elton is getting ready to release his 30th album in a few months. It's called "The Diving Board," and Elton gave a glimpse of the LP's cover on Facebook on June 21, 2013. The stark artwork features a fully clothed man preparing for a jump in what appears to be an ocean.

Not much else has been confirmed about the upcoming record, besides information regarding the pre-sale on June 24, 2013. But rumors have circulated about the album for more than a year now. It was originally scheduled for release in 2012, but it was pushed back by Elton's record company. Since then, the singer has returned to the studio and reworked some of the songs and the album's concept with producer T Bone Burnett.

Longtime partner Bernie Taupin supposedly helped pen "The Diving Board"'s songs, some of which - at least in the album's original form - were tied together thematically by music and narrative scope. No word yet if the record's original concept will end up on the album when it's released later this year.




Elton John and band performed in Murten on June 17, 2013
Wednesday, June 19 2013
Fan report by Marcel Zürcher.
The concert in Murten, with its beautiful lake view, had to be rescheduled from June 15 to 27, 2013, because Davey wasn't able to play and John Jorgenson played another gig in Mill Valley, CA, with his quintet on June 15, 2013.

But all went well: The weather was outstanding and very hot. As we came to the area around 6pm, the band was doing an extra soundcheck. We've heard some brilliant instrumental versions of "Grey Seal", "Holiday Inn", "All the Girls Love Alice", "Hey Ahab", "Funeral For A Friend" and "Take Me To The Pilot". That was a rare moment!

At 8pm our friend from Montreux, Patrick Andrey, was interviewed by TV station La Télé, because they wrote me an E-Mail during the afternoon for giving some informations about Elton in french.

At 8.45pm Elton and the band stormed the stage with "The Bitch is Back". And from the first notes we knew, that all - and especially John Jorgenson - were flying high. Because John rocked the guitar as he wouldn't anything other the whole day - that was outstanding.

After Bennie, Elton apologized for the rescheduled date and said: "I always want to give my best and play the best music I can - and I can only do this with a full band."

Highlights were an extra-long-instrumental-solo during "Levon" and also the rarer live tracks "Holiday Inn", "Mona Lisas and Mad Hatters", "Believe", "All The Young Girls Love Alice" and "Hey Ahab". Unfortunately, "Grey Seal" was dropped off the setlist. But anyway, the whole band was rocking out, John J. was amazing during "Tiny Dancer" and "Saturday Night's Alright", too. Elton thanked John especially "for jumping in in the very last minute".

Also a big thank you goes to the organisators, who made a great evening on June 15, 2013: Ticketholders could use their Elton tickets for the shortly stamped-out Live-Set by Pegasus and Lunik.

Following is the complete set list of the Murten show on June 17, 2013:
The Bitch Is Back

Bennie And The Jets

Levon

Tiny Dancer

Holiday Inn

Believe

Mona Lisas and Mad Hatters

Philadelphia Freedom

Candle in the Wind

Goodbye Yellow Brick Road

Rocket Man

Hey Ahab

I Guess That's Why They Call It The Blues

Funeral For A Friend

Love Lies Bleeding

Take Me To The Pilot

All The Girls Love Alice

Sad Songs (Say So Much)

Daniel

Sorry Seems To Be The Hardest Word

The One (solo)

Don't Let The Sun Go Down On Me

I'm Still Standing

Crocodile Rock

Saturday Night's Alright (For Fighting)


Your Song
Elton's record collection reveals hidden treasures
Wednesday, June 19 2013
Jeanine T. Patrick, of Patrick & Patrick CPA's reveals that twenty years after Elton sold his record collection at a Sotheby's auction to raise funds for the EJAF, a thorough inventory has uncovered that not only is the collection much larger than originally expected but a wealth of surprising treasures have been unearthed.
The collectionwas originally believed to consist of 50,000 items. In actuality, the personal collection, which the artist enhanced with the purchase of legendary BBC Producer, Bernie Andrews personal collection, contains more than 70,000 items consisting of singles, albums, 8 track cassettes, compact discs and unique studio tapes.

The collection was created from the artist's prolific personal record purchasing, personal gifts and material from his record company Rocket Records. Especially notable are singles from his youth, signed as Reg Dwight and in sleeves he customized with newspaper and magazine clippings from artists of the time.

"The richness of the collection clearly reflects a passion and curiosity for all genres of music. It is not only comprehensive, but arguably a definitive portrait of the 50's through the 80's and possesses an enduring value and importance. With the collection's rarities, unique editions and historical releases, I can't imagine there is another collection quite like it in the world," said Stephen M. H. Braitman of musicappraisals.com, the Collection's appraiser.

Unlocking a Historical Collection's Secrets Jeanine Patrick, of Patrick and Patrick CPA's, was tasked with valuing the Collection, which arrived with minimal accompanying data, making a full inventory essential. So why did that take 20 years?

Patrick explains: "Evaluating a collection of this size and historical significance is not something that's embarked on easily. Along with the necessary security requirements it is cumbersome, risky and labor intensive, and you can easily spend more on it than a collection is worth. Over the past two decades, I investigated many solutions that were simply unfeasible, flawed, high-risk or cost prohibitive, or all of the above."

That all changed when a discussion with a business associate resulted in an ingenious solution. Creativity, teamwork and completely throwing away all conventions of how to inventory a collection saw them develop a system that began a modern day treasure hunt. Their solution, I-Stream, has created a complete visual 'virtual collection' that is accessible on the client's desktop. The I-Stream process integrates asset protection, security protocols, layered processing and allows for remote live monitoring of the inventorying process in a fast, affordable, reliable and accurate way.

Patrick explains: "Being able to literally view the items brings the collection to life and also offers detail that cannot be accessed via a simple data inventory sheet. To see the quality of an item on screen and actually read a sleeve note or a signature is unbelievably exciting."

From a business feasibility perspective, I-Stream allowed Patrick to provide an inventory and valuation in record time. And the process laid bare unexpected and previously undocumented rarities, such as 30 year old studio reel to reel tapes of rough mixes and copies of Elton John's studio sessions.

Leveraging the archival expertise of Abbey Road Studios, the team at I-Stream, transferred the reel to reel content into studio quality digital files to be stored with the Collection, and created MP3 copies, which can be played on the virtual collection software.

Appraiser Stephen Braitman suggests: "The ability to manipulate, manage and catalog such a robust collection and make it accessible to archivists, scholars and collectors for further study and discography will be invaluable to pop historians. This collection is of profound historical significance. As a collector, I am insanely jealous to find so many of the touchstones of music history and its legacy in one collection. This work also begs another question: What other uncovered treasures are hidden in unevaluated collections?"
Elton and David become new faces of Pride London
Wednesday, June 19 2013
Elton and his civil partner David Furnish, and famed actor Sir Ian McKellen, are the new celebrity faces of Pride in London for 2013.
The three are joined by tennis legend Martina Navratilova, to be the faces of the parade which will take place in London on 29 June, 2013.

Elton and David released a statement on the announcement, saying: "It's great to see such a huge number of groups participating in this year's parade highlighting the theme 'Love (and Marriage)' and the importance of loving relationships to all of us as well as marking the welcome campaign for equal marriage in the UK." The couple said they hoped that the parade will give a boost to the equal marriage bill for England and Wales, which is currently being debated in Parliament. "This is a huge achievement for the community and our allies and demands a great party!", the statement continued.

Sir Ian McKellen said he had signed up to to the event, in order to back equal marriage, and to improve the security of the LGBT community. The 74-year-old said: "The UK is on the verge of joining countries such as New Zealand by legislating for equal marriage, but we must not forget that there's always more to be done both at home and abroad so that all members of the LGBT community can live happily and safely in any community, accepted and valued for who they are."

Navratilova added to the statements, saying: "London holds a very special place in my heart, it's not just Wimbledon that I love, it's the energy of the city and the warm welcome Londoners give me."
Elton open LC:M
Wednesday, June 19 2013
Three seasons in, and London Collections: Men has already set something of a tone with its opening events.
Glad-handing with the Prince of Wales at St. James's Palace, chewing over the trends with the PM at 10 Downing Street, and on June 16, 2013, breaking bread with Elton John at his house in the country ... the combination of grandeur and intimacy seems particular to the personality of British fashion, and its menswear in particular. After all, Savile Row, emblem of male style, distills centuries of imposing brick-and-mortar tradition into one single relationship: a man and his tailor.

The invitation to dinner in the Gallery at Windsor was extended to a fortunate forty or so by David Furnish, longtime supporter of British menswear, and GQ's Dylan Jones and Jo Levin. The night turned into a celebration not just of LC:M but also of Jones himself, who has just been gonged with an Order of the British Empire in the Queen's Birthday Honours list. It was largely an industry crowd, bar a couple of Elton and David's best friends, like Louise and Theo Fennell, who'd driven over from their own country pile. Theo's two-tone winkle-pickers looked straight out of Hedi Slimane's Saint Laurent collection. "They're mine, and they're very old," he corrected.

But Slimane came to mind again an hour or so later, when, dinner over, a band of Irish mid-teens called The Strypes took to the stage that had been set up in the Gallery. They played a set of fearsome garage rock that was astonishingly authoritative for kids whose parents weren't born when bands like The Seeds and the Flamin' Groovies created the same glorious racket first time round. The sound and style of The Strypes made them more than likely candidates for the Hedi touch. But, closer to home, Natalie Massenet was sounding slightly awed as she wondered, "Where else could you go out expecting to celebrate a fashion week and have that introduced to you by someone like Elton John at the end of the evening?" Best call it LC:M stardust.
2013 Songwriters Hall of Fame
Saturday, June 15 2013
It was a night of classic rock guitars, Motown soulfulness, big-hair power ballads and rocker-chick defiance as Aerosmith, Berry Gordy, Foreigner and Patty Smyth took to the stage for the 2013 Songwriters Hall of Fame induction ceremony on June 13, 2013.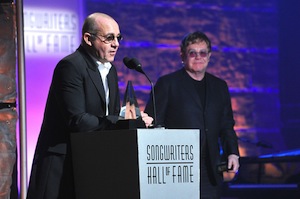 A capacity ballroom crowd of top recording artists, record producers and aspiring insiders who managed to grab an exclusive ticket took to their feet at the Marriott Marquis Hotel in midtown Manhattan to fist-pump, sway or just catch it all on their cellphones.

Sting, dressed in a paper-thin, black leather jacket, kicked it off with a growling performance of Elton John's "Saturday Night's All Right (for Fighting)". Immediately after, and breathless, he presented Elton and longtime lyricist Bernie Taupin with the Johnny Mercer Award for hits such as the 33 million-selling "Candle In the Wind". Sting described the pair as "my two heroes."

Calling his writing partner of 30-plus years "the friend I always wanted and one of the loves of my life," Elton said of the writing muse, "When you write a song, you give birth to a child, and it's yours for about five seconds until some moron gets hold of it and changes it."

He seemed to extend an olive branch to Billy Joel in their well-publicized falling-out after their last concert tour. "I didn't see you tonight, Mr. Joel," he said into the crowd, "but I love you dearly, and I hope I see you soon." Later, Joel gave it back, but with his New York wit and bite. "Is Elton still here? ... Call me. Same phone number," he said, cracking up the crowd. "We're all good. Probably just pianist envy."

The British-American sniping kept up after '60s British Invasion songwriter Tony Hatch performed a medley of hits, culminating with fellow Brit singer Petula Clark joining him for a soaring version of his New York City anthem Downtown. "We not only came here, we robbed you as well," Hatch told the crowd. "We were bandits. We walked off with the word (Downtown) that is quintessentially American. And these two limeys walked in, walked back to Europe, recorded the song and then took your money."
Bernie Taupin talks leaving the music biz and becoming a painter
Thursday, June 13 2013
Artists tend to be restless types, unwilling to sit still in a single medium.
Yet when it comes to musicians, we — fans, critics, armchair cynics — are often unwilling to give them the leeway to follow their muse. "That's a barrier that you have to beat down," says Bernie Taupin, an artist who's worn many hats over the years, but who is best known as Elton John's long-time lyricist. "I don't understand why people aren't allowed to create on separate canvases."

Taupin's lament comes from experience; for the past 25 years, the UK-native has honed his craft as a painter at his California home. Indulging in his love of abstract expressionism, he turns large canvases into pieces heavily inspired by his personal favourite painter, Hans Hofmann. "When I got the opportunity to tour the world as part of a touring rock band I found myself in thriving art centres," he says.

"Pilgrimages" to galleries like New York's Museum of Modern Art, became routine. Yet Taupin's passion —these days he spends more time painting than songwriting — remained closeted for years. It wasn't until he hooked up with Limelight, an art agency that represents other rock-star turned visual artists like Ron Wood and Paul McCartney, that Taupin says he was convinced to offer up his work to the public.

"I had to make the conscious decision that I would let these pieces go if they sold," he adds. "It's selfish not to let people see (them)if they want to." Coming full circle, Taupin's new show, In Other Words, comes to the Liss Gallery in Yorkville on June 15, 2013. The gallery hosted the world premiere of his debut show back in 2010. Taupin himself accompanies In Other Words June 15/16, 2013.

"I take great pride in what I do and I take it very seriously," he says. "It takes more time to paint than write lyrics." Taupin's paintings draw heavily from the world of Abstract Expressionism, particularly the work of Hans Hofmann. "(Abstract-expressionism) demands of the viewer to come up with their own impression what something means," he says, much like his lyrics, which he calls "oblique."

In Other Words runs June 15 to July 6, 2013. Liss Gallery is at 140 Yorkville St. Visit lissgallery.com.
Elton & Bernie Taupin honored at Songwriters Hall of Fame Awards
Thursday, June 13 2013
The Songwriters Hall of Fame honors music mogul Berry Gordy and musical collaborators Elton John and Bernie Taupin during a June 13, 2013 gala ceremony at the Marriott Marquis Hotel.
Elton and Bernie are the 2013 recipients of the Johnny Mercer Award. The Mercer Award is presented to "a songwriter or songwriting team who has already been inducted in a prior year, and whose body of work is of such high quality and impact, that it upholds the gold standard set by the legendary Johnny Mercer," according to the Songwriters Hall of Fame.

"Some catalogs are more 'deep' and significant than others not only because of their pertinence to the times in which they were written, but because their sheer mass is overpowering," said Songwriters Hall of Fame chairman Jimmy Webb in a statement. "It's just not that easy to write 40 Top 10 records. It's kind of like swimming the English Channel with your hands tied behind your back. Elton's readily identifiable melodic piano style has proven to be a perfect accompaniment to Bernie's razor sharp lyrics about relationships and living on the edge of life both in good and bad times."
40th anniversary of "Goodbye Yellow Brick Road"
Monday, June 10 2013
According to the website of producer Peter Asher he is producing tracks for a new CD celebrating the 40th anniversary of "Goodbye Yellow Brick Road" - at the request of Elton John.
Fall Out Boy and Ed Sheeran are among the artists who are recording tracks for this CD, to be released as part of a deluxe package including a newly remastered version of the original recording.
Elton's clothing 'Gay Propaganda,' Communist group says
Friday, June 7 2013
A Communist group in southern Russia wants openly gay Elton John to wear a traditional Cossack uniform at an upcoming concert because his usual flamboyant clothing is "homosexual propaganda," the group's leader told RIA Novosti on June 6, 2013.
Elton, who is scheduled to play the city of Krasnodar on July 14, 2013, should wear "more respectable" attire when he performs, like a knee-length caftan, a fur hat and leather boots, said Mikhail Abramyan, head of the local branch of the Communists of Russia, not to be confused with the much larger Communist Party of the Russian Federation.
"We hope he'll wear it," Abramyan said, adding that the show's promoters had rejected the idea. Abramyan said his group, which numbers 350, was ready to take to the streets in protest.

The Cossacks are predominantly Eastern Slavs, known for their social conservatism and tsarist-era military exploits, based mainly in southern Russia and Ukraine. Many were suppressed under the Soviets for having supported the tsar during the 1917 Revolution, but today the group is showing a revival, regaining prominence in Russian public life and sometimes performing vigilante police duties.
"Promoting homosexuality" is a criminal offense in many Russian regions, including Krasnodar, and comparable federal legislation is expected to receive final approval by the lower house of parliament next week, a lawmaker told RIA Novosti on June 6, 2013.

That same day, parliament members submitted legislation for news outlets to be fined up to 1 million rubles (about $30,000) for instances of promoting homosexuality, which has remained vaguely defined thus far.

American pop icon Madonna was sued for over $10 million in a lawsuit backed by a St. Petersburg lawmaker last year after she asked fans at a concert there to raise their hands in support of gay pride. The suit was later thrown out of court.

Asked whether he likes Elton's music, Abramyan said he preferred songs in Russian.
"The Diving Board" track list (update)
Thursday, June 6 2013
A few songs have been added since we first published the track list for Elton's upcoming album "The Diving Board" more than a year ago.
The updated track list now looks as follows:
Oceans Away

Oscar Wilde Gets Out

A Town Called Jubilee

The Ballad of Blind Tom

Dream #1 (instrumental)

My Quicksand

Can't Stay Alone Tonight

Voyeur

Home Again

Take This Dirty Water

Dream #2 (instrumental)

The New Fever Waltz

Mexican Vacation

Dream #3 (instrumental)

The Diving Board
"The Diving Board" track list
Thursday, March 29 2012 at 17:26:34


Bernie Taupin: New Elton John album "really befits our years"
Wednesday, June 5 2013
On June 3, 2013 in New York City, Bernie Taupin and producer T Bone Burnett hosted a listening party for Elton's new album, "The Diving Board," which is due out this fall.
And Taupin told the invited guests that he feels that the three of them have created an album that reflects Elton's artistic maturity. "It really befits our years," said Bernie of 'The Diving Board,' adding, "We're telling stories, and that's what we do best. I'm amazingly proud of this record." Burnett, meanwhile, said that the disc represents Elton "at the peak of his powers," and noted that they had created the album "for history."

The album, which puts Elton's voice and piano playing front and center, has a rootsy sound that's reminiscent of his earlier work, especially the 1970 album 'Tumbleweed Connection'. As Taupin notes, many of the songs do tell stories; for example, one, "Oscar Wilde Gets Out," was inspired by real-life Irish playwright and poet Oscar Wilde, who was imprisoned during the 1800s for being gay. Another, "The Ballad of Blind Tom," was inspired by the true story of Blind Tom Wiggins, an autistic African-American slave who was a piano-playing musical prodigy.

Musically, the songs on 'The Diving Board' range from gospel, to regretful ballads, to torch songs, to '50s-style rock 'n' roll, to country. Earlier this year, Elton said of the record, "I can honestly say that this is the first time for a long time that I've got an album…and every single track and every single vocal I really love."

As for why Elton himself wasn't at the listening party, he, his partner David and their two sons, Elijah and Zachary, are currently vacationing in Italy.

Going, going: Grammy auctions tickets, signed guitars
Wednesday, June 5 2013
Fans have until June 10, 2013 to bid on Elton John's signed 'Captain Fantastic' or a backstage hang with Fall Out Boy.
Loads of rock memorabilia, including items signed by Elton John, fun., Sting and Mumford & Sons, are waiting for fans at Grammy's Get Ready to Rock Auction to benefit MusiCares.

The live auction, open now through June 10, 2013, is accepting bids at ebay.com/grammy, where photos and full descriptions of the musical loot are available.

Several pieces were signed backstage at last week's MusiCares MAP Fund benefit concert to honor Linkin Park singer Chester Bennington.

MusiCares provides financial, medical and personal aid to musicians in need, and the MusiCares MAP Fund ensures access to addiction recovery treatment and sober living resources.
Caleb Quaye's new album "Devotions"
Sunday, June 2 2013
By Jack Phillips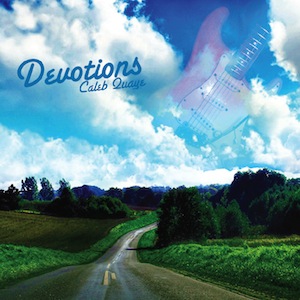 Caleb Quaye has a new instrumental album called "Devotions" which is available on iTunes -- Caleb is a well-known name in rock circles going back to the days of Reg Dwight (Elton John) in pre-fame mid-1960s London and later with Hall & Oates. In recent years Caleb has become what he calls a "musicianary" - a musician on a mission. I caught up with Caleb recently to ask him about his new album.

JP: I think this is my favorite of all of your albums, and I have them all. It's very easy to listen to, very calming. Yet, it has all of your signature elements. How do you rank this album up against your other work?

CQ: I also think it contains some of my best work primarily because it was done over a period of about a year without any pressure whatsoever, no deadlines or anything like that.

JP: Could you tell me a bit about how this album was recorded? I take it this project did not involve our band "The Faculty."

CQ: That's correct this is entirely a solo project. it had been in my mind for a number of years to do something like this because in my travels during a soundcheck or rehearsal i would play some improvisational stuff on the guitar and people kept telling me that I should do a CD of that kind of music featuring my guitar playing. Often I am asked to play some "special music" in church for communion or prayer times and this is the kind of music that people were requesting so it was done entirely at home during times of inspiration!

JP: Well it certainly is a peaceful album. Do you have a favorite track on the album?

CQ: Wow that's difficult because there are favorite moments on each track, but if I had to pick one I think it would be track #3 "Be Still And Know" because it is a very calming piece that takes you to that place of faith and inspiration. it's also my humble nod of acknowledgement to J.S. Bach whose music I love!

JP: Well I love that track as well. It's the kind of track that if i heard it while driving in my car, I'd probably want to pull over to absorb it completely. You travel so much as a musicianary. What is that like?

CQ: It is a lot of fun and great joy to see people inspired by my God given ability to sing into peoples hearts with my guitar playing. It is the essence of the blues in that an exchange takes place; that is when people who have the blues hear someone playing the blues the end result is that they don't have the blues anymore! I have always believed that music is a gift from God for the purpose of blessing and lifting people up. It's for this purpose I make music and play the guitar!

JP: Do you have a message for young musicians out there? What do you want them to know?

CQ: I would want them to know that they have been given a gift by God who loves them greatly, and we are to communicate that love and hope to others through the gift that has been given to us!

JP: Well Amen to that. Thank you Caleb for talking to me. I'm looking forward to finishing the album you and I started!

CQ: Yeah let's do it!
QOTSA frontman talks depression and Elton
Sunday, June 2 2013
Queens of The Stone Age frontman Josh Homme has spoken about his struggle with depression and working with Elton John on his band's new album, "... Like Clockwork".
Before the recording of the new record, QOTSA's first in six years, Homme (39 and 6'5") suffered complications during routine knee surgery and ended up bed-ridden for the next four months, during which time he descended into depression.

"I didn't know if I was gonna come out," he told The Guardian. "I had a pretty rough three years, but I don't wanna harp on about it because everything for me is just a smaller set of wounds in a grander set of wounds. I would never say, 'I'm probably not gonna make it out of here.' But back then, I would definitely think it."

"... Like Clockwork" includes contributions from dream team (Mark Lanegan, Alex Turner, Trent Reznor and Dave Grohl and eh, Elton John. Turns out that Eltons's assistant is Homme's old roommate and he played QOTSA to his boss on a long car journey and passed on his number.

Homme recalled his first meeting with (as The Guardian has it) a real queen from the stone age: "Elton walks in with a big smile, dressed to the nines, arms wide open. So you just go, 'Well how the hell are you doing, babe?' I think it's obvious to him that he creates a certain amount of mania".

"If six people go to an area before you do just to check shit out, like they did to my studio – and the people that came first were pretty tough mother******, which I enjoy – then there is a certain mania. Whenever I'm in London or Paris and everything is refined, for some reason I feel like a cowboy. Like a dirty American. I love that feeling of being inspected."


Elton John: Queens Of The Stone Age were missing an actual Queen
Friday, April 19 2013 at 11:42:14

Elton recorded with Queens of the Stone Age for new LP
Saturday, February 9 2013 at 15:44:02