ELTON JOHN NEWS ARCHIVE: May 2006
Elton John and band performed in Manchester on May 29, 2006
Tuesday, May 30 2006
Fan reports by Matt Isaacs and Craig Mallaby.
Well, Elton's done it again! What a performance. Even the overzealous yellow coats preventing us from going down to the front couldn't dampen such an overwhelming atmosphere at the M.E.N Arena.

Opening with a thumping "Bennie and the Jets", followed by a raucous "Philadelphia Freedom", it was clear this going to be a night to remember. It was billed as greatest hits tour and that's exactly what we got. Die-hard faves were not forgotten though. Some astounding boogie-woogie piano playing proceeded "Take me to the Pilot", whilst "Tiny Dancer sounded as emotional as ever.

The more recent ballads made a welcome return to the set. A warm and tender "I Want Love", a serene "The One", and tough a Stirling "Believe" demonstrated to the uninitiated that Elton's great songs weren't all in the 70' and 80's.

Near the end it was time to party. From "Are You Ready For Love" onwards, all of the 20,000 strong audience were on their feet. For the encores the audience turned into choir, especially "Your Song" where they nearly drowned him out.

The band was on top form as usual. Davey was his bluesy inventive self. Nigel was awesome as always. Guy was more audible than ever, and was the star of the show during some tracks especially "Daniel". Bob kept those bass lines pumping, and Elton what can you say? Showman numero uno of course!

I can't wait for "Captain and the kid" and more shows like this. Thank you, Elton.


---

Fan report by Craig Mallaby.

Manchester a proud host of many spectacular events, a city which has held the Commonwealth games and has had alot of success in it's well known squad, Manchester United. Not to mention the home of one of the UK's best loved soaps. All of this sounds exciting but there is one that has made Manchester an ever popular attraction. That is the talent that is Sir Elton John who has prooved a hit in Manchester after selling out the Evening News Arena previously in 2003. Manchester is Elton's UK and Europe's curtain raiser, reminding us all once again that Summer is in the air.

Elton provides his fans with nothing but sheer fun, and you could tell people were urging for the doors of the arena to be opened at 6:30pm to breathe the same air as their beloved idol. Over the past few years he has always given us some pre-show entertainment too, the launch of James Blunts career and a woman that comes a close second when it comes to giving the audience a good time, of course Lulu.

This time Elton gave us a taster of what he likes to listen to, we were welcomed in to the sounds of The Killers while we had time to read the program and familiarise ourselves to the surroundings, before settling to beginning of the show The Stories... usually happen this way (Bad joke :P), but Elton gave us something that we don't often hear a new genre, a new way of listening, and an insight into the inspirations that have lead him to create classics like "Peachtree Road".

After The Stories played their set, we watched the crew set up for the main event, and we got people playing Elton's piano and testing the microphone, "2, 1, 2" and what do you know, an unexpected visit from Peter Kay, who had a huge reception from the crowd, so far so good, Peter even made a comment that he wondered why Elton didn't stick people on the roof! Before welcoming the man himself onstage "Mr Elton John"...

We're all wondering what he will come out to, "Pinball Wizard"?? "Funeral for a Friend"?? Wrong. "Bennie and the Jets", one of many of the stunts keeping us on our toes, the surprises made the show even more enjoyable. Although we were missing "Crocodile Rock", it didn't seem to spoil the atmosphere, and we were treat to hidden treasures like "Believe" and "The One". Elton kept in a couple of numbers from Peachtree as well "I Want Love" from "Songs from the West Coast", before bringing us hit after hit, the songs that keep you moving, keep you smiling and give you the upmost of energy like "Are you Ready for Love", "I'm Still Standing", "The Bitch is Back" and "Saturday Night's Alright (for Fighting)".

The end of the night was like a breaking up from a love one, trying to let them down gently with "Don't Let the Sun Go Down on Me" and "Your Song" which the crowd sang in unison. No matter who you were if you were there you were left with a night to remember.

Following is the complete set list of the Manchester show on May 29, 2006:

Bennie And The Jets

Philadelphia Freedom

Believe

Daniel

Rocket Man

I Guess That's Why They Call It The Blues

Turn The Lights Out When You Leave

They Call Her The Cat

The One

Take Me To The Pilot

Funeral For A Friend

Love Lies Bleeding

Tiny Dancer

Sorry Seems To Be The Hardest Word

Sacrifice

Are You Ready For Love

I'm Still Standing

The Bitch Is Back

Saturday Night's Alright For Fighting

Sad Songs (Say So Much)


Don't Let The Sun Go Down On Me

Your Song
Elton John and band performed in Dublin on May 28, 2006
Monday, May 29 2006
Fan report by Hugo Ruiz.
Elton sounded fabulous but didn't seem to be in a great mood yesterday night (May 28, 2006) in Dublin. Apart from some brief song introductions that seem to be mechanically repeated, he spoke very rarely to the audience, and not to give very good news for the European fans. He didn't spend much time in his usual waiving around the stage neither, and he didn't sign any autographs.

After the first song ("Bennie And The Jets") he said Dublin was a great place to begin what he called 'our last European tour ever'. Not the first time that we hear that, isn't it.

When introducing "Someone Saved My Life Tonight", he said they were going to do "Goodbye Yellow Brick Road" instead, but that he had tried "Someone Saved" during sound check and he loved it so he was going to do it (Davey had to run to change his guitar).

When Elton was back on stage to play the encores ("Dont Let The Sun" and "Your Song") he said he wanted to clarify his words about this being their last European tour. He said that 'of course' they were going to be doing some live stuff (I think he mentioned one concert at Watford for next year, but I am not sure of that as people were shouting as a reaction to Elton's announcement), but that this was going to be the last proper tour.

Elton's voice sounded very energetic. The most remarcable change in the set list was a considerable shortening of "Rocket Man", that went almost directly from the regular verses to the spectacular voice finale.

"Blue Eyes" was the only 'unexpected' addition, and there were no mentions of the 30th anniversary of Captain Fantastic or of the forcoming release of 'The Captain And The Kid'. The latest was however anounced in the concert program, hence it seems that the title of the album is confirmed.

Following is the complete set list of the Dublin show on May 28, 2006:

Bennie And The Jets

Philadelphia Freedom

Believe

Daniel

Rocket Man

I Guess That's Why They Call It The Blues

The Weight Of The World

They Call Her The Cat

Turn The Lights Out When You Leave

The One

Take Me To The Pilot

Funeral For A Friend

Love Lies Bleeding

Someone Saved My Life Tonight

Tiny Dancer

Sorry Seems To Be The Hardest Word

Blue Eyes

Sacrifice

Are You Ready For Love

I'm Still Standing

The Bitch Is Back

Saturday Night's Alright For Fighting

Sad Songs (Say So Much)


Don't Let The Sun Go Down On Me

Your Song
Elton: "I want to come back as a girl"
Monday, May 29 2006
Elton wants to be reincarnated as a woman after he dies. He is intrigued about what life is like for the opposite sex.
Elton, promoting new movie "It's A Boy Girl Thing" - which he and David Furnish produced - says, "People are always asking me what I would like to be if I came back. Well I'd like to come back as a woman. You've just got to find out what the other side is like. I think that would be quite interesting."



UPDATE: Elton John is making an American high school comedy
Friday, May 13 2005 at 10:09:02


Presland new Sanctuary chief executive
Saturday, May 27 2006
Sanctuary, the struggling music company, has sensationally sacked founder and chief executive Andy Taylor.
The move follows record losses at the firm, which handles artists like Morrissey, The Strokes and last weekend's Eurovision winners, Finnish metal band Lordi.

Sanctuary said cigar-chomping Mr Taylor had been "removed as a director" for his handling of its accounts. Geordie Mr Taylor, an accountant, founded the label in 1976 with Rod Smallwood, a pal from Cambridge University.

Their first big break came when they spotted Iron Maiden — who they helped turn into one of the world's biggest rock bands. Sanctuary has gone on to handle some of rock's top names, including Led Zeppelin's Jimmy Page and Robert Plant.

But it was forced to write off more than £130million last year after its disastrous takeover in 2003 of Music World Entertainment.

Mr Taylor will be replaced by Frank Presland, current head of Twenty-First Artists, which Sanctuary bought last year. It provides management services to the likes of Sir Elton John and James Blunt.

Sanctuary chairman Robert Ayling said: "Frank is a hugely experienced and respected figure and knows the group well. He will help drive the business to deliver appropriate levels of performance."

Sanctuary shares rose 1.75p to 47.5.



Elton misses Cannes Aids Ball
Friday, May 26 2006
Elton had to miss out on an Aids charity ball in Cannes, France, on May 25, 2006 after suffering a sore throat.
He sent David Furnish along to represent him at the bash, which was attended by a galaxy of stars including Sharon Stone, Sofia Coppola and Samuel L Jackson.

Stone and movie mogul Harvey Weinstein also ran a glitzy auction to raise money for the American Federation for Aids Research (AMFAR).

David told guests, "The problem is getting worse not better and the fight against Aids is getting harder and harder because of politics and religion. Awareness is particularly important, I have a lot of friends in the room and I will encourage them to dig deep into their pocket. The tiniest bit of money can make a huge difference."
Elton John mourns 60 friends lost to Aids
Wednesday, May 24 2006
Elton John has lost 60 friends to Aids including pop pal Freddie Mercury and two members of his own staff.
Speaking at a business awards ceremony in London, he attacked the Catholic Church for condemning the use of condoms and urged businesses to help the fight against Aids.

He said: "I'm devastated to have watched friends I loved very much die from this terrible disease. I've never mentioned before the shock of seeing a young woman who worked in my office die because anti-retrovirals were then unavailable. More recently a young man fell ill and died within a period of three months."

Since launching the Elton John Aids Foundation in 1992 Elton has raised millions for Aids sufferers and research into the disease.
Sir Elton wins £100,000 damages
Wednesday, May 24 2006
Sir Elton John has accepted £100,000 libel damages over claims about his behaviour at his annual charity ball.
The Daily Mail falsely alleged he issued a "bizarre and absurd edict" to guests not to approach him, Sir Elton's lawyer Nigel Tait told the High Court.

Sir Elton's spokesman said he was "happy with the settlement", to be donated to the singer's Aids charity. In February 2006 Elton accepted undisclosed damages from the Sunday Times, which reprinted the story. The Daily Mail story appeared on June 24, 2005.

Mr Tait said it presented the star as "acting like old-fashioned royalty or some tinpot dictator and exhibiting self-important, arrogant and rude behaviour bordering on paranoia". No such edict was issued and Sir Elton greets each guest as they arrive, he told the court.

"[He] is well-known for chatting to as many people as possible who attend the ball, not least to thank them for helping him with his fund-raising efforts."

The paper later published an apology and "has at no stage in these proceedings sought to justify the allegations", Mr Tait added. The damages will go to the Elton John Aids Foundation, which has raised about £50m since it was established in 1992.

The original story concerned the annual White Tie and Tiara Ball fund-raiser, hosted by the chart-topping star and attended by a number of celebrities.

The songwriter felt the story had affected the image and reputation of his fund-raising efforts.



Elton John accepts libel damages
Thursday, February 16 2006 at 15:19:03

Elton sues papers for libel
Tuesday, June 28 2005 at 21:45:21


Lestat to close on Broadway
Wednesday, May 24 2006
The new Elton John-Bernie Taupin musical, Lestat, will close on May 28, 2006, a mere month after it opened at the Palace Theatre on April 25, 2006.

It will have played 33 preview and 39 regular performances.

The musical about the soul-searching vampire Lestat opened to some of the most blistering reviews of the season. It collected only two Tony Award nominations, for actress Carolee Carmello and costume designer Susan Hilferty.

The show underwent some major surgery following the troubled tryout. The curtain went up on "Lestat" on Broadway March 25, 2006. The first preview coincided with Elton John's 59th birthday.

"Lestat" had its world premiere December 17, 2005 - January 29, 2006 at the Curran Theatre in San Francisco.

"Lestat" is Elton John's third musical for Broadway following "The Lion King" and "Aida". He also wrote songs for the smash London musical "Billy Elliott", which has yet to be announced for a Broadway bow.



Lestat Cast to head into recording studios
Friday, May 19 2006 at 16:04:11

Two Tony nominations for Lestat
Wednesday, May 17 2006 at 14:28:25

Lestat on 'life support'
Sunday, May 7 2006 at 08:59:31



Elton to duet with Norwegian singer Sissel
Tuesday, May 23 2006

Elton is rumoured to do a duet with Norwegian singing phenom Sissel Kyrkjebø.

Although Sissel sings primarily pop, Norwegian folk, jazz and classical music, Sissel has done several duets with various artists of widely divergent genres: rap, gothic rock, celtic, etc.

You can hear her #1 hit with Warren G, "Prince Igor", and her duet, "Elia Rising", with Danish Gothic rockers (and many more songs) at her website.

Elton's gay sitcom canned
Tuesday, May 23 2006

American TV networks have turned down a gay sitcom by Sir Elton John and starring Kim Cattrall.

The show, Him and Us, was to have followed the life of a gay rock star and his entourage. Little Britain star Anthony Head was set to play the lead, and Mick Jagger was also lined up.

It is not known why the series was axed. "The show will not go on," said the singer's spokesman.




Elton John pilot strikes chord at ABC
Saturday, October 29 2005 at 06:59:04

Elton Agenda: Sitcoms, Sequels, Musicals
Saturday, September 3 2005 at 08:17:07

Elton John inspires TV diva in 'upmarket Spinal Tap'
Friday, November 5 2004 at 03:37:37



Elton John says photographers "should all be shot"
Monday, May 22 2006

Elton John launched an expletive-laden tirade against the press in Cannes late on May 20, 2006 while presenting an award to a young actor during the annual film festival.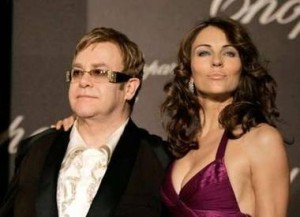 At a ceremony held by luxury jeweller Chopard, everything seemed to be going smoothly enough as Elton presented the Chopard Trophy to young Canadian actor Kevin Zegers, who co-starred in the film "Transamerica" with Felicity Huffman.

"He (Zegers) is only 21 years old, already he showed incredible talent and maturity," said Elton, wearing dark glasses and accompanied by actress Elizabeth Hurley. "I sincerely believe he will be a huge star and a great actor for many, many years to come."

Then, as photographers called out during his address, he added: "If you saw 'Transamerica' ... I'm talking ... you fuckwit, fucking photographers you should be shot, you should be all shot. Thank you."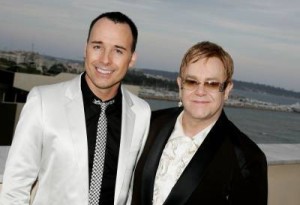 After handing the award to a smiling Zegers, he added: "They are a nightmare".

Elton is no stranger to strong language. Most recently, viewers complained when he swore during the Paul O'Grady Show on television.

Elton John and his husband, producer David Furnish, also posed for a photocall promoting the film "It's a Boy Girl Thing" at the Carlton Health Club in Cannes.



Complaints at Elton TV language
Wednesday, May 10 2006 at 07:00:03


Happy Birthday, Bernie!
Monday, May 22 2006
Elton's lyricist Bernie Taupin turns 56 today, May 22, 2005.
On behalf of the Hercules team and the Elton John fans all over the world, we would like to wish him a happy birthday!
Lestat Cast to head into recording studios
Friday, May 19 2006
Carolee Carmello, who plays Gabrielle in Lestat, said that the cast of the vampiric musical will go into the studio to record a cast album.

The cast will record Lestat on May 22, 2006. Mercury Records, the label of Elton John (who penned the score with lyricist Bernie Taupin), will release it.

Lestat opened at Broadway's Palace Theatre (1564 Broadway) on April 25, 2006 after beginning previews on March 25, 2006. Inspired by Anne Rice's The Vampire Chronicles, the show is the first theatrical score from the legendary songwriting team of Elton John and Taupin.

Lestat also stars Hugh Panaro in the title role, Drew Sarich as Armand, Jim Stanek as Louis, Roderick Hill as Nicolas, Michael Genet as Marius and Allison Fischer as Claudia in a cast of 21.

Own Elton's coat!
Thursday, May 18 2006

One of the fantastic lots in the NSPCC's Dream Auction is the chance to own Sir Elton John's Versace Pink Suite Outfit worn by him.

Sir Elton has mesmerised fans for decades with his wonderful music and timeless videos. Now capture a piece of music history with one of his eye catching glittering stage costumes. Designed by Gianni Versace, this was certainly not made for a shrinking violet. No guarantees you will sing like Sir Elton on wearing this spectacular outfit!

Donor: Sir Elton John - www.eltonjohn.com
Retail value: Priceless

See Ebay for details.

Elton Bentley up for auction
Thursday, May 18 2006

The Tudor Red 1985 Bentley Continental Convertible once owned by Sir Elton John is to be auctioned by H&H Classic Auctions at Syon Park, London, May 24, 2006.

This suitably flamboyant motorcar famously starred in the video for Elton's hit song "Nikita".

The body was specially crafted by premier coachbuilder Mulliner Park Ward of Harlesden and the car's long list of special fitments included: colour-coded radiator veins, Parchment trim piped in red, extra speakers and, unsurprisingly, a 10-disc, boot mounted CD player.

H&H sold the car to its current owner in 2002. Said Managing Director and Chief Auctioneer Simon Hope, "This is a rare opportunity to acquire a piece of well-documented pop history, though the Bentley will be equally appealing to any lover of these desirable automobiles."

The car carries an estimate of £44,000-48,000.

In The Mood for Elton John!
Wednesday, May 17 2006

If you've got tickets for your Elton John on May 29, 2006 at the MEN arena, why not start as you mean to go on in the VIP lounge at Tiger Tiger.

Funky Fish designed a pre-concert event to help you start your night in style! You're invited to join fellow fans for a drink/food (charges apply) and create a fantastic pre concert party atmosphere!

Funky Fish even play the fantastic hits of Elton you're about to see to get you In The Mood for the concert ahead. So arrive at Tiger Tiger feel the excitement build, eat, drink and enjoy, you're only a few minutes away from the MEN arena so it's the perfect start and end to your evening.

This is a completely free event, however places are limited and filling up fast! You can book your place by emailing Kelly@funkyfish-pr.com.

For more information call 0161 832 4567. Tiger Tiger is an over 21s venue with a smart casual dress code. Please note this is not an official party arranged by the artist or the artist's management.

Two Tony nominations for Lestat
Wednesday, May 17 2006

The 2006 Tony Award nominations were announced on May 16, 2006 at the New York Public Library for the Performing Arts in Lincoln Center by Tony winners Phylicia Rashad, Natasha Richardson and Liev Schreiber.


"The Drowsy Chaperone" led the pack with thirteen nominations. "The Color Purple" came in a close second with eleven nominations, and "Awake and Sing!," with eight, racked up the most nominations of any play.

"Lestat" received two nominations:

Best Performance by a Featured Actress in a Musical
Carolee Carmello, Lestat

Best Costume Design of a Musical
Susan Hilferty, Lestat

The biggest star of the season on Broadway, Oscar-winner Julia Roberts, was not among those nominated as best actress in a play. Her Broadway debut was panned by critics but in a year with few outstanding female performances there was speculation she could make the grade, particularly if organizers had hoped to tempt her to be a presenter at the ceremony on June 11, 2006.

Elton Celebrates Billy's Birthday
Saturday, May 13 2006

Elton and David attended this special night of "Billy Elliot" on May 12, 2006, celebrating the 1st anniversary of the musical. Fan report by David Wright.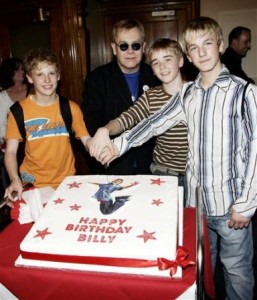 Their arrival in the stalls prompting a flurry of flash photography from audience members, many of whom were friends and family of the cast.

The role of Billy was originally shared by three actors; Liam Mower, George Maguire and James Lomas. George and James have since left the show but they returned to share the role for this special night.

The changes of actor brought strange but funny moments as there would be two or even three Billys on stage at the same time, each change greeted with cheers and applause.

Liam's brilliant performance of "Electricity" was met with a long standing ovation, unusual in the middle of a performance but this was a measure of the audience's enthusiasm.

The finale is a reprise of the songs with the whole cast dancing and taking. The curtain came down only to rise moments later with a surprise – Elton in a tutu!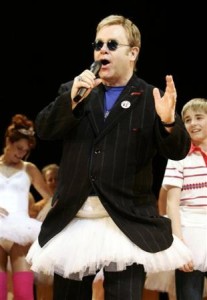 He sang "Happy Birthday" and paid tribute to everyone involved with the production.

He asked the audience if they wanted more. There would only ever be one answer so Liam, James and George performed one final dance together and a tremendous night drew to a reluctant close.
Flintoff ruined duet with Sir Elton
Thursday, May 11 2006
Cricket hero Freddie Flintoff has revealed he ruined a dream duet with Sir Elton John — by singing off-key.
The pair got on stage at a charity dinner on May 9, 2006 to perform "Rocket Man".

But Freddie, 28, said: "Elton was brilliant but I'm afraid I was a bit out of tune and managed to ruin the chorus. I sang in the school choir — but this was a bit different! Elton is one of my idols and to sing with him was the chance of a lifetime. When he called me up on to the stage, I couldn't really say no, could I?"

Cricket fan Elton had already had a joke at Freddie's expense when he introduced him to the audience of 1,200 at the black-tie bash in Battersea Park, South London. He said: "I've sung with greats like Aretha Franklin, Ray Charles, George Michael — but none can compare to the singing talent of my special guest tonight . . . Andrew Flintoff!"

Freddie has revealed that Elton's classic "Rocket Man" inspired his England team to their historic Ashes victory last summer.

He said: "It became a bit of an anthem in the dressing room."



Flintoff to open with Elton in Battersea Park charity concert
Wednesday, April 26 2006 at 23:49:31


Elton at Pet Shop Boys one-off gig
Wednesday, May 10 2006
The Pet Shop Boys played a one-off gig on May 8, 2006 at the Mermaid Theatre in London. The concert was attended by many celebrities including Elton John.
The band welcomed many guest singers to the stage to perform tracks off their new album Fundamentla, set for release on May 22, 2006.

Rufus Wainwright and actress Frances Barber were two of the guest stars, but the one that stole the show was Robbie Williams, who performed the song 'Jealousy' with the group.
Complaints at Elton TV language
Wednesday, May 10 2006
Sir Elton John sparked a rash of viewer complaints when he unleashed an expletive on live television on May 9, 2006.
He was appearing on Channel Four's The New Paul O'Grady Show to celebrate the first anniversary of the Billy Elliot musical, for which he wrote the music.

But he shocked some onlookers with his candid answer to a question posed by one of the musical's young stars about his unusual middle name.

Sir Elton revealed the answer was Hercules, joking his real name of Reginald Kenneth Dwight had made him sound like a "banker ... or a w*****, one of the two".

As show host Paul O'Grady looked a little stunned, he added: "It wasn't going to be Gladys, was it?"

A spokeswoman for Channel Four confirmed about 20 viewers had complained in the immediate aftermath of the tea-time show, which airs betwen 5pm and 6pm.

She said O'Grady had apologised at the end of the broadcast, saying "sorry if it has been a bit raucous, ladies and gentlemen".

She added: "It is a live programme and I don't think it is the strongest language, and we feel that Paul dealt with it appropriately. It is a live show and obviously Elton is a guest but Paul dealt with it there and then and apologised."
Elton TV plea for George Michael
Monday, May 8 2006
Elton John is expected to use his appearance on Paul O'Grady's TV show on May 9, 2006 to clear the air with George Michael.
Insiders believe the star will reply publicly to George, who last month blamed Sir Elton for fears over his troubled life.

The ex-Wham! singer, 42, said Sir Elton's claim 18 months ago that "George was in a bad place" had left him vulnerable to rumour.

A TV source said: "Elton decided to go on to Paul's 5pm Channel 4 programme for an interview. I don't think he'll get mad but I think he'll address what George claimed on a chat show. He feels it's unjust what George said. Elton was trying to help."

Following George's TV appearance, Sir Elton was said to be "shocked" over his friend's claims. Speaking on ITV's Parkinson, George had rejected claims his life was out of control.

He said: "Elton said I was really miserable and from then I've been trying to prove I'm not."



Elton to George: 'Pride can kill you'
Wednesday, April 26 2006 at 02:42:47

Elton annoyed by George Michael blame throwing
Saturday, April 22 2006 at 21:55:25

George Michael blames Elton John for reports of demise
Friday, April 21 2006 at 14:34:28


Happy Birthday, Hercules!
Monday, May 8 2006
Hercules (eltonfan.net), the International Elton John Fan Club, was founded on May 8, 1988. So in turning eighteen now, we will finally attain "full age" (in most parts of the world).
It all started in Germany with some 30 fan club members taken over from a former Elton John Fan Club which was about to close down. What was still called "Rocket Fan" in the early days soon grew worldwide with departments in many European countries, Japan and the USA.

Later, the name was changed to "Hercules" by request of Elton's management in order to avoid confusion with Elton's official companies such as Rocket Records or Rocket Pictures.

Towards the mid Nineties, Hercules began to exploit the power of the internet, and today eltonfan.net is one of the best known Elton John fan website with more than 500 unique visitors per day.

So we would like to thank Elton for his persistence and everlasting presence, the management and record company for their support, and last but not least the fans for their loyalty.

Now that we are no longer Too Young, let's see what the next 12 months will bring ...

Take care,
Stephan (webmaster)
Hedge fund glitterati break charity record
Sunday, May 7 2006
London's prosperous tribe of hedge fund managers trumped their New York rivals on May 5, 2006 after turning the annual ARK charity dinner into the richest ever single evening fund-raising event.
The fabulous ball at Marlborough House, where 1,000 guests were serenaded by Sir Elton John, is believed to have raised well over £17.5m - outstripping the record $31.9m (£17.2m) pledged by US hedge fund members at their Robin Hood Foundation event last year.

"I am simply overwhelmed by people's generosity," said Arki Busson, the chairman of the EIM hedge fund business and the founder of ARK.

"Every year it just gets better for the thousands of children whose lives we can save and improve. Elton John is a superstar and a wonderful supporter."

There was frenzied bidding at the tables of leading hedge fund names including EIM, Louis Bacon, Paul Tudor Jones and Marshall Wace.

A Damien Hirst spin painting fetched £340,000, the highest single bid of the night, while the chance to return Sir Elton's "devilish backhand", as the Sotheby's auctioneer Lord Dalmeny put it, in a tennis match in the South of France went for £70,000.

A guitar lesson with Chris Martin, the lead singer of Coldplay, followed by dinner with his wife Gwyneth Paltrow, made £140,000.

A group of anonymous ARK supporters has already agreed to pledge £3 for every £1 raised in the auction. The charity focuses on HIV/Aids treatment programmes in South Africa, closing Romanian orphanages and funding programmes to prevent teenage pregnancy and family breakdown in Britain.

The grand scale of the dinner and the bullish atmosphere were testament to the growing confidence and stature of London's hedge fund industry. Bill Clinton sent a personal letter of endorsement to every guest and Archbishop Desmond Tutu videotaped a message of thanks.

Surrounding roads were blocked off, causing traffic chaos, after Busson arranged for The Sultan's Elephant - a wooden mechanised elephant the size of a three-storey house, which is visiting London for a street theatre event - to greet guests with a wave of its trunk in Pall Mall.

Guests included Michael Spencer of Icap, Michael Sherwood, the head of Goldman Sachs Europe, Eddie Jordan, Stelios Haji--Ioannou of easyJet, the philanthropist Lily Safra and the environmentalist Zac Goldsmith.
Lestat on 'life support'
Sunday, May 7 2006
Slow ticket sales and scathing reviews may drive a stake through Elton John's $10 million vampire Broadway musical, "Lestat," it was reported on May 5, 2006.

The show is pulling in only about $50,000 a day, about $40,000 a day short of what is needed to stay in the black, the New York Post reported.

Although producer Warner Bros. is planning a TV ad campaign in an effort to boost attendance, Broadway insiders predict the show will fold before the June 11, 2006 Tony Awards, the newspaper said.

The Post said producers of "The Pajama Game," "Curtains" and "Legally Blonde" are already circling around the Palace, hoping to snag the venue for their shows if "Lestat" should close prematurely.



The crimson beauty of Lestat
Sunday, April 30 2006 at 07:40:28



"Elements of an Icon"
Wednesday, May 3 2006

Until April 30, 2006, Time Warner Inc. presented the public exhibition "Sir Elton John - Elements of an Icon" at Time Warner Center in New York City. Bob Martilotto has visited the exhibition and kindly shared these photos.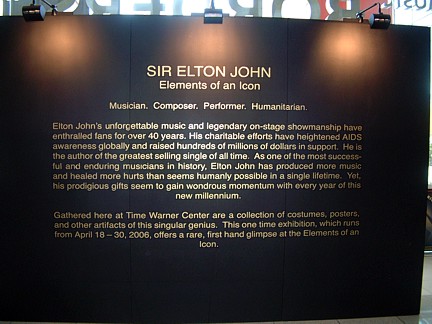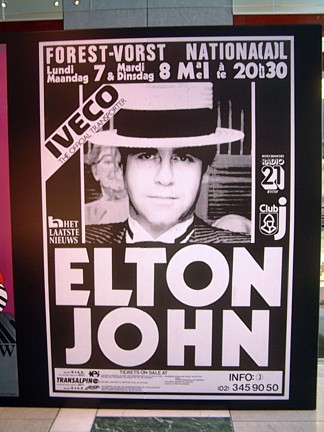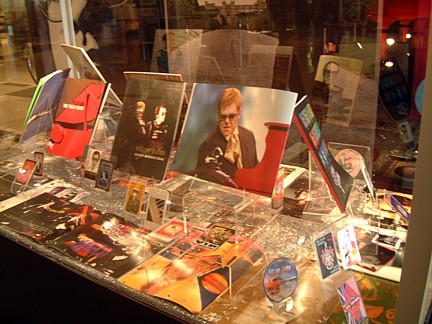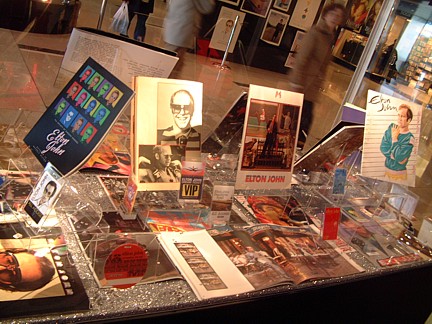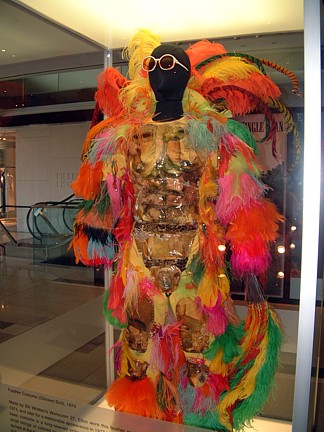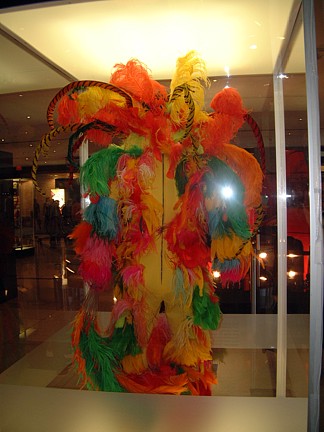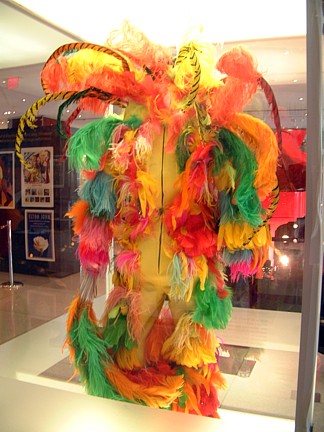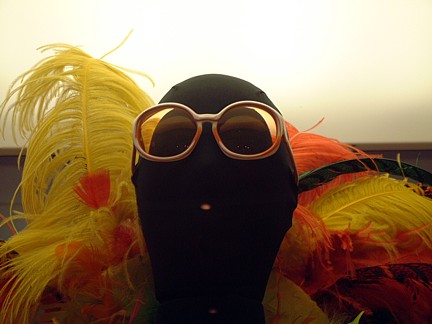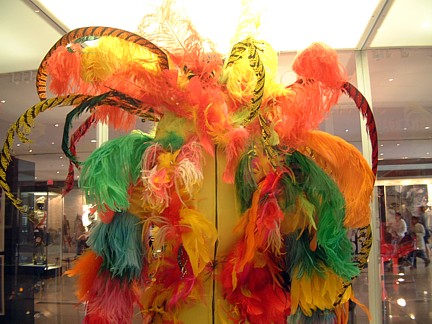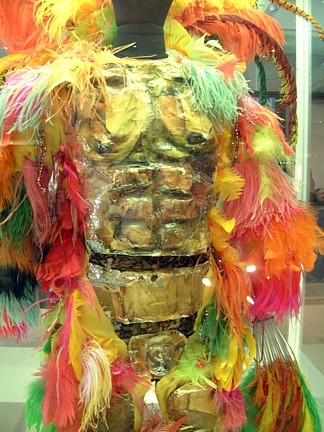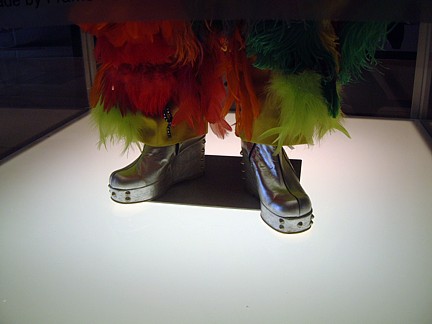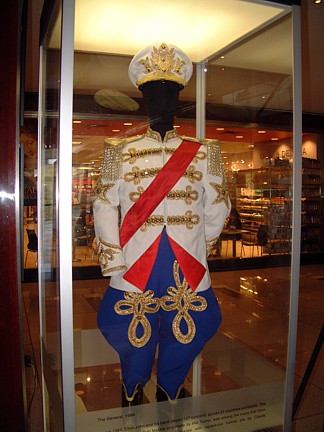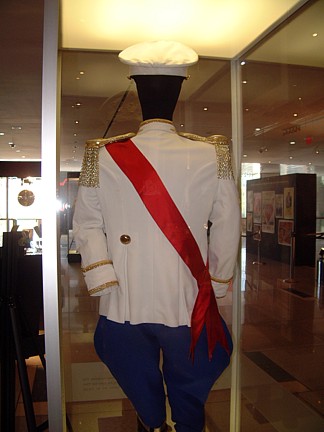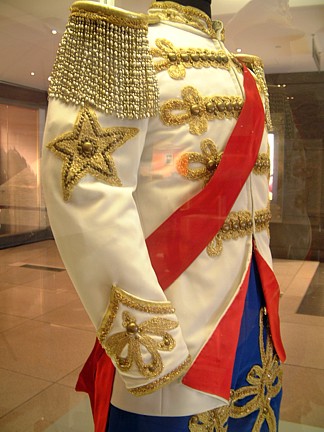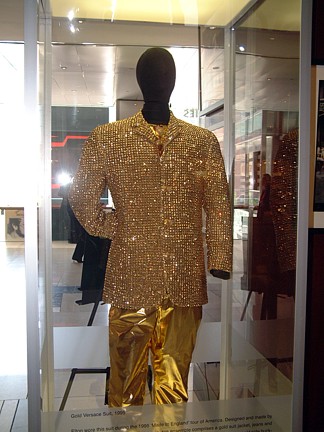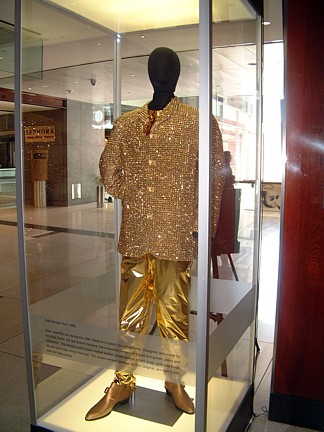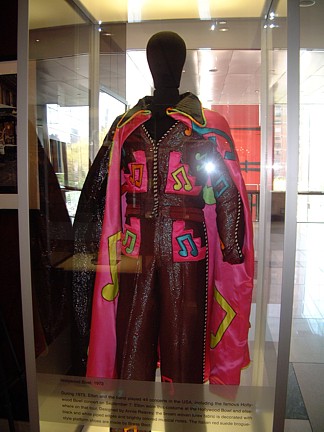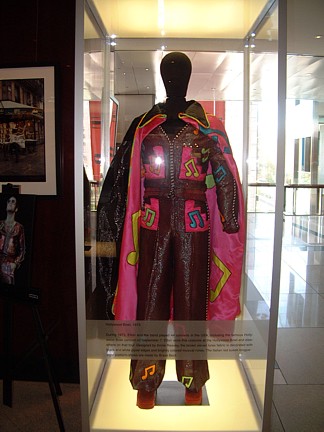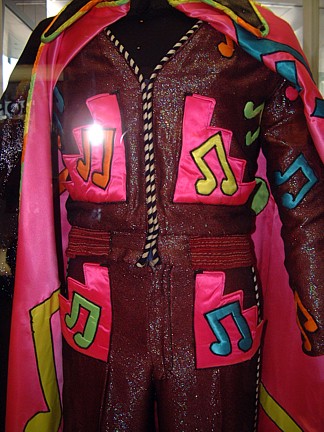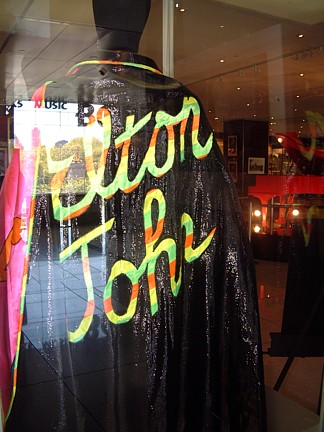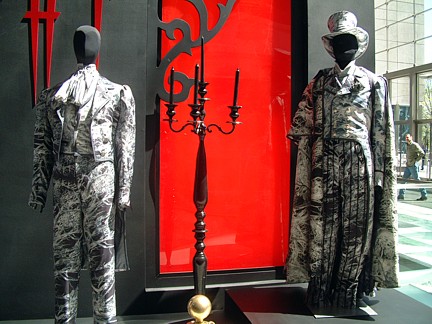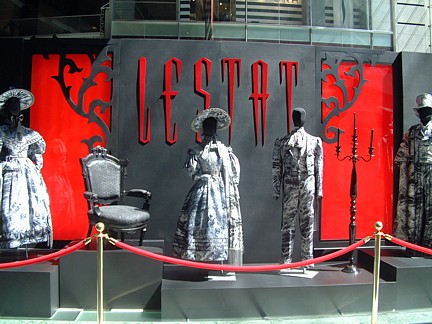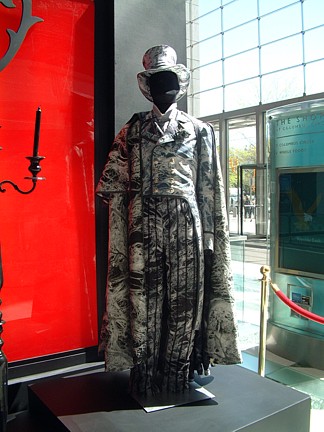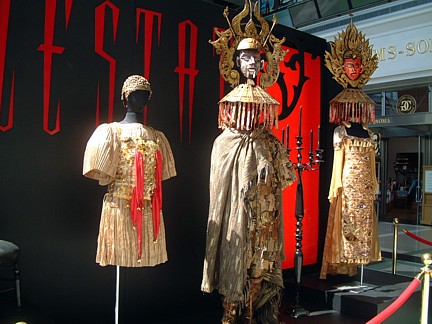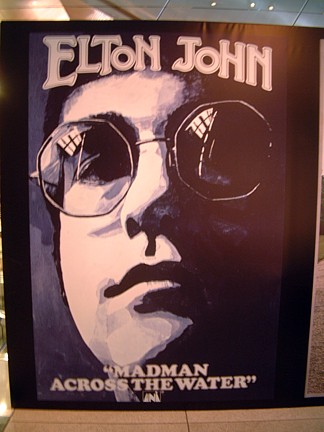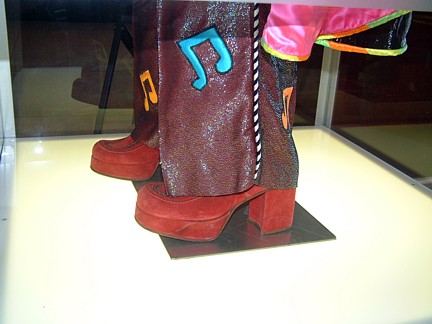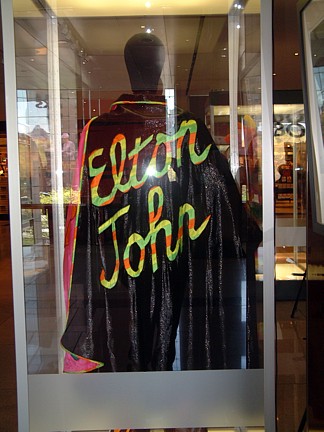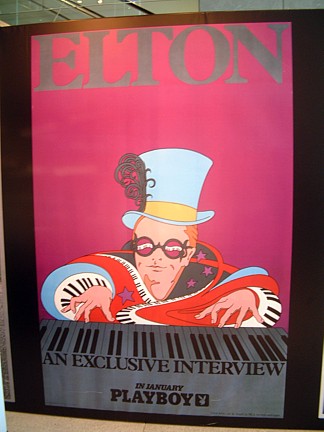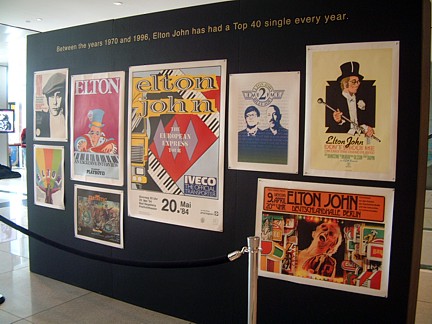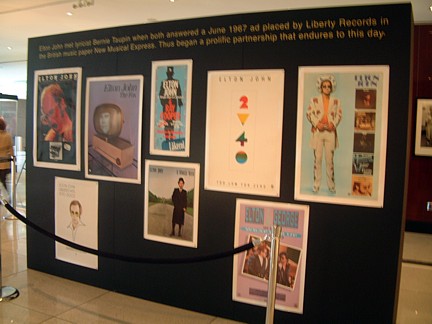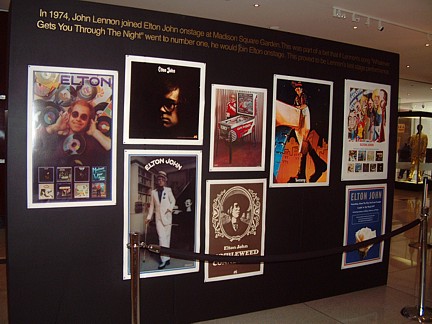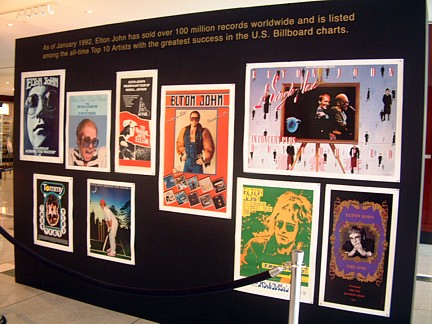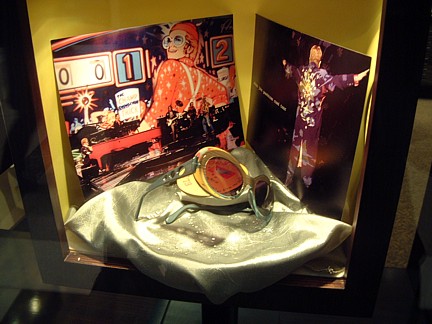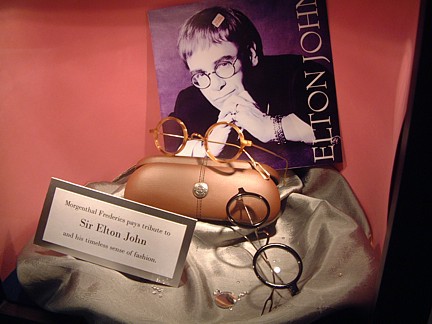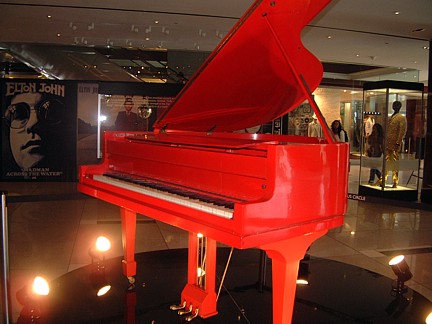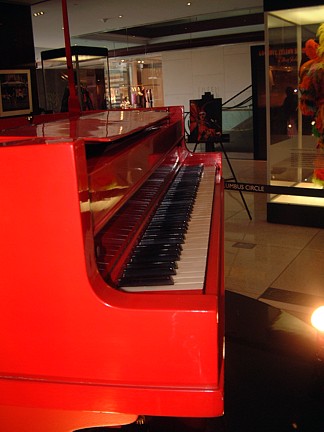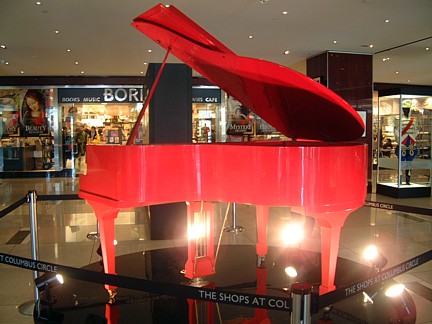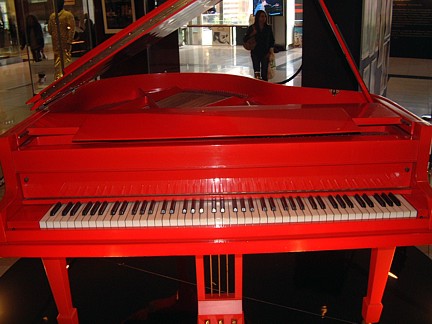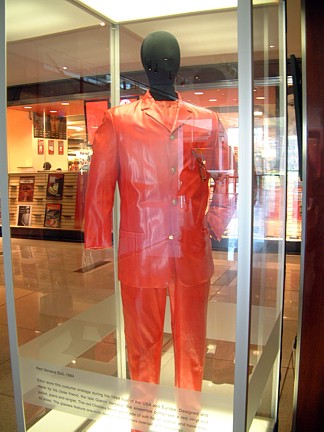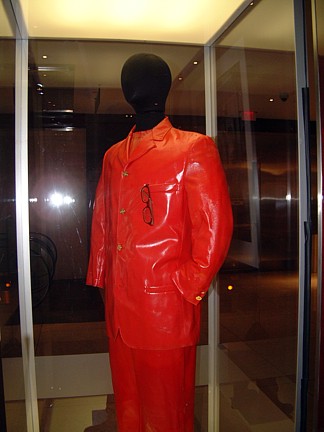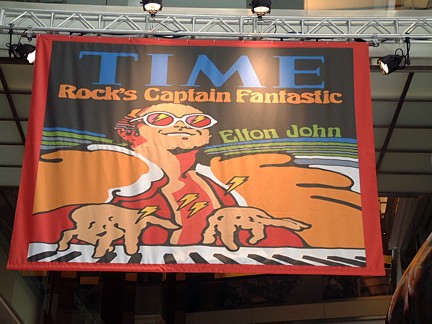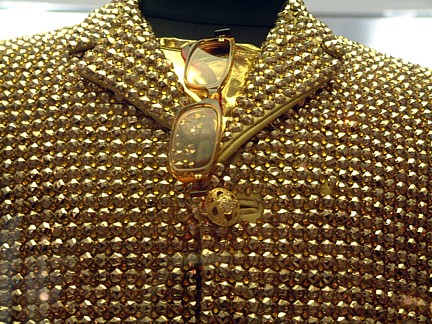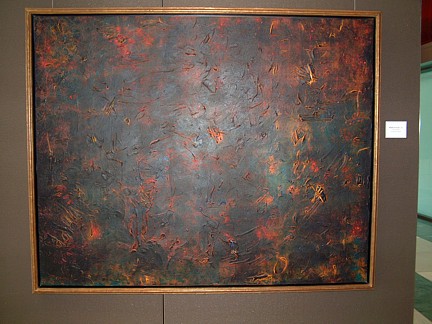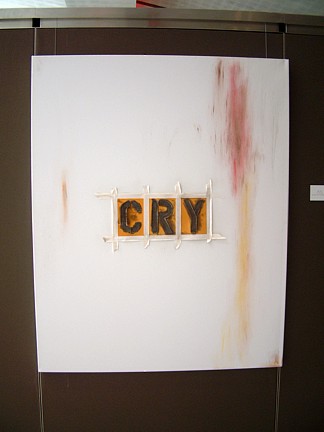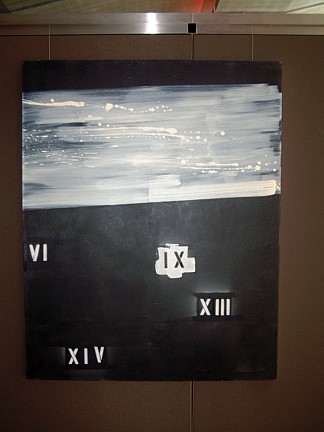 "Elements of an Icon" - an Elton John exhibition
Tuesday, April 18 2006 at 19:01:04


Elton town in yob ban
Tuesday, May 2 2006
Fed-up residents want to ban street drinking in the town which inspired Elton John's raucous Seventies hit "Saturday Night's Alright (For Fighting)", reports The Sun.
Bernie Taupin penned the rock 'n' roll classic more than 30 years ago after watching regular weekend brawls in Market Rasen. Elton fans still visit the Aston Arms pub in the town's Market Place to pay homage to the inspiration of the song.

But locals want to end the damage done by drunken yobs by introducing a bylaw banning boozing in the street. Church treasurer Andrew Morrison, 48, signed a residents' petition demanding the scheme.

He said: "We don't need 17-year-olds staggering around with cans of beer." Town councillors will ask district bosses to bring in the law as soon as possible. Lincolnshire Police said: "We'd support a bylaw."

Recalling the days of his youth, Taupin wrote: "A couple of the sounds that I really like are the sounds of a switchblade and a motorbike. I'm a juvenile product of the working class, whose best friend floats in the bottom of a glass."
Watford 0 Hull 0
Tuesday, May 2 2006
Sir Elton John's presence could not inspire promotion-chasing Watford to round off their Coca-Cola Championship campaign with a win.
The club's honorary life president was in the stands on April 30, 2006 for this goalless draw, but the Hornets looked to have one eye on next month's play-offs and failed to hit the right notes.

Watford had chances to win it - Chris Eagles, Darius Henderson, Al Bangura and Marlon King all going close - but substitute Darryl Duffy twice squandered good chances for Hull, and Leon Cort put a free header wide after an hour.

The match lacked rhythm in the early stages, and the first chance did not come until the 24th minute.