ELTON JOHN NEWS ARCHIVE: April 2013
Sorry not so hard to say for Elton
Monday, April 29 2013
Cracks have been appearing in the ice for some time and now it seems one of pop's frostiest feuds has officially thawed. Elton has admitted his nearly decade-long war of words with Madonna is at an end.
The pair have been exchanging insults since 2004, when Elton, 66, accused Madonna, 54, of lip-syncing in her live concerts. Even David got in on the act at last year's Golden Globes ceremony, criticising the Material Girl's directing career and declaring: "She should stick to what she's good at."

But relations seemed to hit rock bottom in August 2012 when Elton told an Australian TV channel that Madonna "looks like a fairground stripper" adding "her career is over – she's such a nightmare".

He claimed the comments were intended to be off the record, so when the feuding pop stars coincidentally dined at the same restaurant, La Petite Maison in Nice, France, a few days later, he felt obliged to apologise. And now he wants to set the record straight. "She came in and I sent over a note," he tells US television show Extra. "She was very gracious. I apologised profusely because what I said should never have appeared in public. She accepted our apology and then we bought her dinner. She was really great about it. I was very relieved because she had every right to say 'I don't want to talk'."

A few days later Madonna dedicated a song to him at a concert in Nice.


Tamara Ecclestone wants Elton for her wedding
Sunday, April 28 2013
With a back catalogue including ballads such as "Can You Feel The Love Tonight?" and "Your Song", Elton is the perfect choice for many brides picking the music for their first dance.
But when your father is Formula 1 billionaire Bernie Ecclestone, why settle for a simple recording when you can have the Rocket Man himself? Tamara Ecclestone, the motorracing tycoon's 28-year-old daughter, has offered Elton £1 million plus expenses to perform for guests when she marries former City trader Jay Rutland this summer.

It would see Elton top a star-studded line-up of performers including Lionel Richie and DJ Calvin Harris at what is shaping up to be one of the biggest society weddings of the year. More than 150 guests, including Princesses Beatrice and Eugenie and their mother Sarah Ferguson, will be flown to the South of France on a chartered jet for the three-day wedding at the Grand Hotel Du Cap Ferrat on June 10, 2013. The bride, whose father is worth £2.5 billion, and her husband-to-be have block-booked all 73 rooms of the luxury hotel at a cost of £600,000. Hotel staff said it would be closed for three days for 'a private event' until June 13, 2013.

A spokesman for Elton declined to comment on the offer. A source said: "At this point in time there is no agreement. Elton is looking at the dates, but at the moment he's not sure they will work. No contract has been signed yet. For £1 million plus expenses he can do anything from an hour-and- a-half down to four songs and Happy Birthday. Often you don't do these things with the whole band. It's a young crowd, so they'll want something different."

In recent years wedding performances have become a lucrative sideline for Elton, who usually donates his fee to his charity, The Elton John Aids Foundation. In October 2012 the star, who is worth an estimated £240 million, performed at the LA wedding of actress Holly Valance and billionaire Nick Candy.
Exclusive SOUND OFF World Premiere
Friday, April 26 2013
BroadwayWorld is thrilled to present an exclusive world premiere first listen to a sensational duet from the new album UNDER THE INFLUENCE, Straight No Chaser and Elton John's "Don't Let The Sun Go Down On Me".
The tremendously talented ten men that make up Straight No Chaser are ideally matched by the Oscar and Tony Award-winning songwriter and music icon on this new version of his exceptionally memorable hit ballad with lyrics by Bernie Taupin.

Straight No Chaser's UNDER THE INFLUENCE will be released May 7, 2013. More information is available at their official site.

Also, check out the full tracklist for Straight No Chaser's UNDER THE INFLUENCE:

1. I Want You Back (featuring Sara Bareilles)
2. Rolling In The Deep
3. Against All Odds (featuring Phil Collins)
4. Signed, Sealed, Delivered (I'm Yours) (feat. Stevie Wonder)
5. Don't Let The Sun Go Down On Me (feat. Elton John)
6. Some Nights/We Are Young
7. I Won't Give Up (featuring Jason Mraz)
8. This Is How A Heart Breaks (featuring Rob Thomas)
9. Kiss From A Rose (featuring Seal)
10. Jolene (featuring Dolly Parton)
11. Hallelujah

Now, click below to hear Straight No Chaser & Elton John's "Don't Let The Sun Go Down On Me"!


Lady Gaga is godmother again for Elton John
Friday, April 26 2013
Elton and David have asked Lady Gaga to be a godmother to their second child Elijah, three months, because she is so good with their older son Zachary, two.
Elton and David were so impressed with Gaga's job as godmother to their firstborn son Zachary, two, that they have asked her to perform the same duties for Elijah, three months. Elton told 'Extra': "She's a great role model, she's young, [and] she's been a great godmother to Zachary. We're all bonkers in this business, but we're human beings at the same time."

The couple also revealed that having children has changed their lives in every way. David said: "You learn so much about yourself and about life by seeing children," while Elton added: "I love getting up in the morning and having breakfast with Zachary. Everything I thought I would find annoying about having children, like screaming and shouting and tantrums...I don't find any of it annoying. I find it all enchanting."

David has previously revealed how happy he is to have Lady Gaga guiding Zachary because he feels she has much to teach the youngster. He said: "Zachary's going to inherit an incredible musical legacy from his father one day, and she will be a good person to guide him through the ins and outs of the music business, 'cause she sure knows everything about the business now."


Elton to perform at Race To Erase MS event
Wednesday, April 24 2013
Race to Erase MS has announced that Elton John will perform at the 20th Annual Race to Erase MS event, hosted by Nancy Davis, taking place on May 3, 2013 at the Hyatt Regency Century Plaza Hotel in Los Angeles.
Also performing that evening will be multi-platinum singer-songwriter Taio Cruz. The legendary, celebrity-filled gala has raised millions of dollars for Race to Erase MS and its Center Without Walls program. This year marks the 20th Anniversary of the event, and will honor Sharon Osbourne and Jack Osbourne with the "Medal of Hope" Award.

Guests will be able to participate in a silent auction before enjoying a dinner gala featuring the live musical performances by Elton John and Taio Cruz. The evening will also include a one-of-a-kind live auction featuring fabulous vacation getaways and experiential packages. The evening is generously sponsored by Hyatt Regency Century Plaza, Associated Television International and American Airlines.

Race to Erase MS is dedicated to the treatment and ultimate cure for MS. Funding research is the core focus of the foundation and significant strides have been made to find the cause and cure of this debilitating disease. All funds raised support our Center Without Walls program, a unique collaboration of the world's leading MS research scientists currently representing Harvard, Yale, Cedars Sinai, University of Southern California, Oregon Health Science University, UC San Francisco and Johns Hopkins. This nationwide collaboration of physicians, scientists and clinicians are on the cutting-edge of innovative research and therapeutic approaches to treat MS. It is the hope of the Race to Erase MS that in addition to combating MS through research in a clinical environment, awareness will be created by educating the public about this mysterious disease.
"The Million Dollar Piano" in Las Vegas on April 20, 2013
Sunday, April 21 2013
Following is the complete set list of "The Million Dollar Piano" in Las Vegas on April 20, 2013.
Also Sprach Zarathustra (pre-recorded intro)


The Bitch Is Back

Bennie and the Jets

Rocket Man

Levon

Tiny Dancer

Your Song (solo)

Mona Lisas and Mad Hatters

Better Off Dead

Indian Sunset

Empty Garden

Goodbye Yellow Brick Road

I Guess That's Why They Call it the Blues

Don't Let the Sun Go Down On Me

Philadelphia Freedom

I'm Still Standing

Crocodile Rock

Saturday Night's All Right (For Fighting)


Circle of Life


Song For Guy (pre-recorded walk-out music)
Jerry Lee Lewis praises Elton John
Friday, April 19 2013
Jerry Lee Lewis, the last living member of the legendary Million Dollar Quartet, sat beneath a photograph in his den of that signature moment in the history of rock-and-roll in 1956 and vowed to keep on rocking.
Now 77 years old and recovered from a broken leg that kept him out of last year's Beale Street Music Festival, he is touring again and will play the festival on May 4, 2013. And on April 27, 2013, he will be honored with a parade on Beale Street and cut the ribbon outside of Jerry Lee Lewis' Café and Honkytonk in the building that formerly housed Pat O'Brien's and Dancing Jimmy's.

The man who has kicked over thousands of piano benches still has a trace of a limp. "I had that broken leg operated three times before the plate was removed," he said. "That kind of took the wind out of my sails."

The den is decorated with a Yamaha piano, gold records, album covers, and photographs, including two copies of the famous one with Lewis, Elvis, Carl Perkins, and Johnny Cash at the piano in Sam Phillips' studio. Elvis died in 1977, Perkins in 1998, and Phillips and Cash in 2003. Lewis recorded "Last Man Standing" in 2006.

He didn't bite on a question about competition and who influenced whom the most. "It went both ways," he said. "I always held my ground." He has fond memories of that day at Sun Studio. Asked about performers he especially admires he replied: "This guy Elton John is pretty good".
Elton and friends sparkle at the Hot Pink Party
Friday, April 19 2013
On April 17, 2013 Elton John, Liz Hurley and Kate Hudson headed up a star-studded evening of philanthropy at the Waldorf Astoria in honor of the Breast Cancer Research Foundation's annual Hot Pink Party.
The theme was "¡Viva Fiesta!" and the notoriously over-the-top event pulled no punches when it came to décor. The venue overflowed with kitschy Mexicana: miniature donkey piñatas hung from balloons in the hallway, while in the Grand Ballroom, brightly colored tablecloths festooned with paper flowers and flashing party favors sparkled like a swagged-out Quinceañera.

The evening's festivities were MC'd by Liz Hurley, dressed in a cleavage-baring ballgown covered in pink sequins (and whose outfit rivaled the Grand Ballroom itself for its sheer blindingness). Sequin overload aside, the evening was held in support of a noble cause, celebrating the achievements of individuals who have supported the hunt for the cure and raising over $5 million dollars for breast cancer research.

Long-time BCRF supporter Judith Schlager received the Roz and Les Goldstein Unsung Hero Award, in recognition of her work helping others cope with their breast cancer diagnoses. The 3-time breast cancer survivor spoke eloquently of her struggle and her advocacy for breast cancer research—and of the importance of giving back. "There is a special place in hell for women who don't help other women," Ms. Schlager said, invoking Barbara Walters (and calling to mind Taylor Swift's less than charitable jab at Tina Fey and Amy Poehler).

Next came Kate Hudson, whose sleek black gown provided a nice rest for our eyes. Ms. Hudson was tasked with presenting the evening's main honor, the Sandra Taub Humanitarian Award, to ANN INC. CEO Kay Krill. Since 2005, ANN INC, helmed by Ms. Krill, has been one of the most committed and vocal supporters of BCRF, raising money through their Ann Taylor Cares and LOFT Cares card programs and donating over 13.4 million dollars to the cause.

"It's so touching and meaningful, I can't tell you, because it affects me personally as well as the company," Ms. Krill told us after receiving the award. "This is the most meaningful thing I think I've ever gotten."

The main event was, of course, Elton John. On a stage decked out with fake palm-trees and a fake moon, Elton – looking fabulous in black sequins and a pink blouse – gave the 1,500 seater room a performance worthy of Madison Square Garden, cycling through favorites like "Tiny Dancer", "Rocket Man", "Crocodile Rock" and "Your Song" (the only notable emission was "Candle in the Wind", but that might have been too much melodrama to handle at a cancer event).

"It's amazing the way he's able to transport people," said architect Ate Atema. "Normally at an event like this people are schmoozing. But people were lost, they were just all in the moment."

"Tonight was a great triumph. It was a triumph for the women of the world," Mr. Lauder told The Observer. "And they're going to be healthier and happier for this evening tonight." And as for Sir. Elton? "He was magical. And all of his friends who know him really well said: he's really on tonight."
Elton John: Queens Of The Stone Age were missing an actual Queen
Friday, April 19 2013
Josh Homme has told Xfm more about Elton John's appearance on the forthcoming Queens Of The Stone Age album.
Elton is set to appear on the new LP "…Like Clockwork", which is due in June 2013 and appears on the track "Fairweather Friends".

Homme told Xfm's Jon Hillcock how Elton got in touch with the frontman. "He was in a car listening to 'Them Crooked Vultures' and his assistant said: you need to hear Queens. The guy driving the car was an old room-mate of mine! So all of a sudden I get a phone call at my house on a Sunday. I picked up and he said: [does the voice] 'Hello Josh, this is Elton'. I thought someone was messing with me. He said, 'The only thing missing from your band is an actual queen!' I said, Honey, you have no idea."

"When he walked in, he said, do you have a ballad for me or what? I said no. We tracked lived for three hours, playing a rock and roll song. We just had a blast, he became part of our band. What really dawned on me what a music lover, what a workaholic he is. The session had gotten really dark. When he left, we were on cloud nine. We got fired into the abyss of doing something we really loved again."
Steven Davies: Elton John saved me from quitting cricket
Friday, April 19 2013
It took two deliveries on an autumnal afternoon at Aigburth, Lancashire's Liverpool base, to end Steven Davies's last sporting year.
While for many 2012 is one forever savoured, for Davies and his Surrey team-mates it needs to be exorcised. Two balls and Davies was gone for a duck.

Fast forward to a chilly spring day earlier in April 2013 at another county outpost, the venerable St Lawrence ground in Canterbury. Surrey against Kent in a warm-up match for their County Championship campaign, which opens against Somerset at The Oval on Wednesday, and this time Davies was in the middle for 69 balls. They brought a bustling, busy century in the manner that as recently as the start of last season had seen him earmarked as Matt Prior's long-term successor.

"I've got a good feeling about this year," says Davies. The months in between Aigburth and Canterbury have involved little cricket, instead they have focused on getting that good feeling back after the darkest time of his life, a struggle to combat the depression that embraced him in the wake of the death of his friend and team-mate Tom Maynard. There was recuperation back home with his family followed by a less familiar path towards recovery, far eastern city hopping with pop star Elton John.

"It was surreal," says Davies of his four-week trip to Beijing, Shanghai, Seoul and Hong Kong. Davies has known the singer since he came out two years ago – Elton sent champagne to The Oval as a mark of support – and last winter, hearing of Davies' difficulties, he invited him on holiday.

"It was crazy when he got in touch," says Davies. "He's a lovely guy, really kind and generous. He knew that I was struggling with stuff so he invited me over. It was exactly what I needed. If I'd gone on another tour I felt like I would have given up the game."
Elton's bid to save media tycoon Lebedev from Russian jail sentence
Sunday, April 14 2013
Elton John, Keira Knightley and Sting have united in a bid to save media tycoon Alexander Lebedev from jail in Moscow.
This comes after a judge last week banned him from leaving Russia ahead of his controversial trial in which he is accused of politically motivated 'hooliganism'. Mr Lebedev, 53, faces up to five years in jail after hitting Sergei Polonsky during a talk show on a Moscow TV channel.

Stars who previously joined the campaign to keep him out of jail include Kevin Spacey and John Malkovich. Character references from these and other celebrities in support of Mr Lebedev were published in early April 2013. The trial of the former KGB spy, whose family own the Independent newspapers and the London Evening Standard, is expected to restart soon following a delay over a legal wrangle.

Elton said: "I have known Alexander for 15 years. He is a decent, generous, kind and thoughtful person and a man of integrity."

Ms Knightley warned his charitable work would be disrupted if he was jailed. "I respect Alexander's work in the UK and abroad,' she said, citing his work for cancer charities."

Friends believe the real reason for the prosecution is his ownership of investigative newspaper Novaya Gazeta which exposes government corruption. Other celebrities who have previously joined the campaign to keep Lebedev out of jail include Hugh Grant and supermodel Natalia Vodianova.

Notting Hill star Grant, 52, said in his letter he had known Mr Lebedev for ten years and described him as "well-educated, philanthropic and admired by many here in the UK". Vodianova, 30, described Mr Lebedev as a 'long-term friend' and a 'noble person'. Spacey, 53, said he had known Mr Lebedev for more than a decade and 'it would be unfair to jail him for such a minor accident'.
Elton John previews new album
Sunday, April 14 2013
Songs from the forthcoming T Bone Burnett-produced "The Diving Board" were played at a listening party held at Capitol studios, followed by a Q&A with Elton.
Elton has a new album, "The Diving Board" (due out in September), a new label home - Capitol Music Group, now owned by Universal - and a new musical partner: T Bone Burnett.

The playback portion of the evening consisted of a five-song introduction to "The Diving Board", which Burnett noted was a return to form for Elton featuring the simple arrangement of piano, bass and drums. Indeed, in the Q&A that followed, conducted by Grammy Museum executive director Bob Santelli, Elton boasted about how much piano he plays on the album. "The piano is my friend ... and, at the moment, I've never enjoyed it more."

Elton and T Bone Burnett came together on April 11, 2013 to host a private listening party for the album at Capitol's equally famed Studio A. Attendees included UMG chairman Lucian Grainge along with a slew of CMG executives, among them chairman Steve Barnett, EVPs Michelle Jubelirer and Greg Thompson and Virgin headRon Fair (with wife Stephanie).

Following are some of Elton's statements from the Q&A session:

On the "template" for Diving Board: "I wanted at 66 years of age to make records that I think befits a person of my age. Like Modern Times by Bob Dylan. When I heard that record I went, 'My God, this record could have been made any time in the last 50 years!' It's brilliant and I want to try to make records as good as that. And [Dylan] is the person that we look up to. He's the person that we aspire to be as artists because he's always changing, he's always mercurial, he's always like a chameleon. And his quality control is pretty damn good."

On working with T Bone Burnett: "His set of engineers and the way he records led me back to recording in analog, which is very important. The musicians that I played with on this album, which include drummer Jay Bellerose and Raphael Saadiq ... There's not much -- there's piano, bass and drums, two tracks with guitar, horns and two tracks with two cellos and vocals. And that's about it. ... It was just so much pleasure to make this record. And I think it shows. It was written very quickly, in the space of a few days, and recorded in three or four days last year, then I had nine months off and I came back to it and wrote four more songs and they all made the record."

On the importance of having the right producer: "Recording is a crap shoot -- it can be good or bad but it should always be enjoyable. I love going in the studio if I'm surrounded by great people who know what they're talking about. All the great artists and the great albums that have been made have all had great producers -- they've all had another ear, whether it's Brian Eno or whether it's Phil Ramone, bless his heart."

On the songwriting process: Having Bernie [Taupin] as a lyric writer, if you go back to the very beginning, he's a very cinematic writer - he tells stories in his songs. So as a writer who hasn't got a clue how to write a lyric in his life - I think I was responsible for 'Don't Go Breaking My Heart,' which I apologize for -- that doesn't compare to what Taupin writes. ... We've never had an argument, we've never disagreed on anything, and it's been an amazing privilege to have that kind of relationship in one's life, to write with someone for 46 years and not have an argument, it's pretty amazing. ... Yes, we've written apart from each other, we've given each other a break -- we had to let each other go to come back and be stronger than ever. ... I sit at the keyboard and something just comes out of it. I thank God, I don't know what it is. It's always very quick and as exciting as it was when I first wrote the first melody to his first lyric way way back in 1967."

On piano players he admires: "Jerry Lee Lewis, Little Richard and Fats Domino changed my life. And then Ray Charles, Billy Preston -- if you see Billy Preston in the Concert for Bangladesh and you don't cry or have chills, then there's something wrong with you. There's Bruce Hornsby, a brilliant keyboard player, Ben Folds, brilliant, there are so many great keyboard players playing in bands that are probably much better keyboard players than I am. Obviously I'm just a piano player. I'm hopeless on things like a synthesizer."

On choosing the title "The Diving Board": "I felt that it was a very perfect title for the album because I am on the diving board. I feel like I'm starting again, making records and trying to see how this one does. Sitting here tonight, I was so nervous, but that's good -- fear is a good thing. Without fear, you have nothing. Perfection is everything you chase, and I don't want to be perfect. I want to be imperfect because as human beings we should be imperfect."

On signing with Capitol: When I first came to America, I was lucky enough to be on Universal City Records with Russ Regan ... and I had the best time in my life. I've never had that since then. And I feel with this new team at Capitol, both here and in England, enthusiasm. At 66, all I can ask for when I make a record is for people to be enthusiastic about it and get it -- and they get it. I'm not gonna be kicking Nicki Minaj off the charts, but I'm just making records that are valuable to me. I feel good about them and I can sleep at night."


The richest man in UK music
Thursday, April 11 2013
The Sunday Times rich-list has been revealed, and the bank balances of the biggest names in British music has once again proven a humbling experience. Find out who is worth the most here.
From a list that includes the likes of Sir Mick Jagger, Eric Clapton and Sir Elton John, here are the top five music stars from the The Sunday Times Rich List which ranges from stars being worth around GBP 180 million to a whopping GBP 680million. The 25th anniversary list will be published in the Sunday Times on April 21, 2013.

1. Sir Paul McCartney - GBP 680m
2. Lord Lloyd Webber - GBP 620m
3. U2 - GBP 520m
4. Sir Elton John - GBP 240m
5. Sir Mick Jagger - GBP 200m
Elton to boost Robin Hood Foundation gala
Thursday, April 11 2013
Elton John, Bono and Grammy-winning singer Mary J. Blige will be featured performers at the Robin Hood Foundation's 25th anniversary gala in May 2013.

The May 13, 2013 event, which raises money for New York's poverty-fighting organizations, will have actress Jessica Biel and her husband, Justin Timberlake, serving as co-chairmen, according to an invitation mailed to donors and companies this week.

The couple will share the spotlight at the Jacob K. Javits Convention Center with fellow co-chairmen KKR & Co. Co-Chairman Henry Kravis and his wife, Marie Josee; CBS Corp. Chief Executive Officer Les Moonves and his wife, Julie Chen; and Sonia and Paul Tudor Jones II, Robin Hood's co-founder.

"The evening is going to highlight the groundwork our grantees have done over the past quarter century that will help us improve the lives of New York City children over the next 25 years," Robin Hood spokeswoman Patty Smith said in an e-mail.

Since its start in 1988, Robin Hood's annual gala has become the largest single-night annual fundraising event for a nonprofit in New York. The party raised $59.2 million last year, $47.4 million in 2011 and $87.8 million in 2010 with the help of a big donation from Open Society Institute Founder George Soros.

The organization has raised and distributed more than $1.25 billion in its history. Robin Hood announced this week that it has given out all the $70.5 million it raised for Hurricane Sandy relief.
Bronze tribute plan to honour Elton
Thursday, April 11 2013
Elton John could soon have a permanent presence in Northwood Hills.

Hillingdon Council is exploring the possibility of putting a bronze statue of the pop legend – who grew up in the area – outside the Tube station. It is hoped the 66-year-old singer can be honoured as part of the Northwood Hills regeneration project.

Elton is probably the most well-known and successful individual to come out of the area, and many local people are proud of his link with their community. The council's idea is still in the planning stages, and it is seeking permission from the singer before work can begin on the statue.

A heritage plaque honouring the star was unveiled in 2010 at the Namaste Lounge, the former Northwood Hills Hotel, where a young Elton played his first gigs, entertaining guests on the pub piano. It is said he would endure drunken revellers pouring pints of beer into his instrument as he played, and received as little as £1 a night.

At the time of the plaque unveiling, rumours swirled that Elton would attend the ceremony, but they were unfounded. Born Reginald Kenneth Dwight, Elton learned to play the piano aged three while living at his grandparents' house, 55 Pinner Hill Road. He later lived with his mother and father at 111 Potter Street, next to Northwood School.

At the age of 15, after his parents divorced, he lived with his mother and stepfather at Flat 3A in Frome Court, Pinner Road. It was there that he and wordsmith partner, Bernie Taupin, co-wrote their hits "Your Song" and "Tiny Dancer". Elton was still living in the area when he found fame in 1969 with his first album, "Empty Sky".


Fall Out Boy's duet with Elton John
Thursday, April 11 2013
Following the stomped-drum chorus of "Save Rock and Roll", Elton John swoops in, multiplying the song's closed-eye intensity and giving it a pop star credibility.
Rocketman Auditions
Tuesday, April 9 2013
Rocket Pictures has started the search for a young boy to take on the role of young Elton.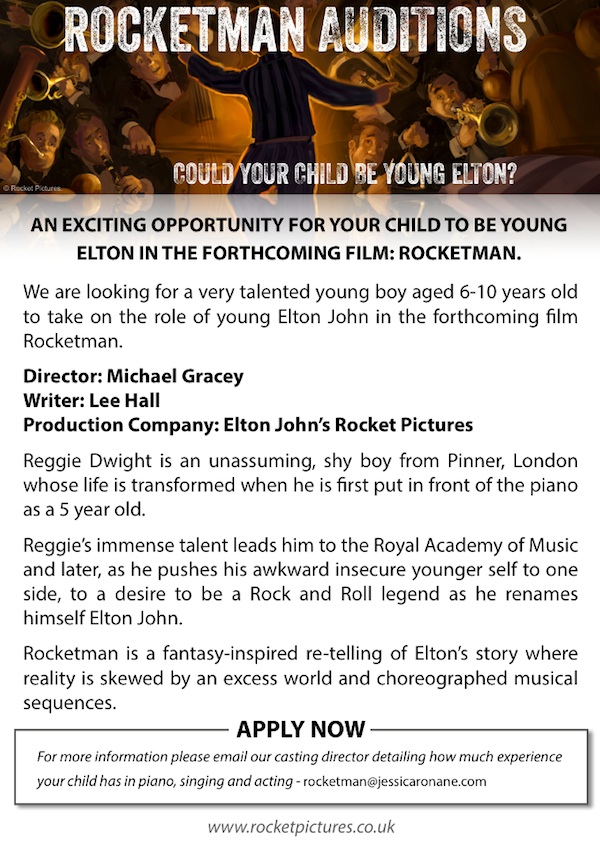 Elton John and band performed in Nashville on April 5, 2013
Sunday, April 7 2013
An unexpected surprise was Bernie Taupin being there - and when Elton introduced him, he came on-stage, hugged Elton as the whole place stood up and cheered.
Following is the complete set list of the Nashville show on April 5, 2013:
The Bitch Is Back

Bennie And The Jets

Grey Seal

Levon

Tiny Dancer

Holiday Inn

Believe

Mona Lisas And Mad Hatters

Philadelphia Freedom

Candle in the Wind

Goodbye Yellow Brick Road

Rocket Man

Hey Ahab

I Guess That's Why They Call It The Blues

Funeral For A Friend

Love Lies Bleeding

Take Me To The Pilot

All The Girls Love Alice

Sad Songs (Say So Much)

Daniel

Sorry Seems To Be The Hardest Word

The One

Don't Let The Sun Go Down On Me

I'm Still Standing

Crocodile Rock

Saturday Night's Alright For Fighting


Your Song
Elton visits Rymer Gallery in Nashville
Saturday, April 6 2013 at 10:18:27


Elton visits Rymer Gallery in Nashville
Saturday, April 6 2013
Hours before he was set to perform at Bridgestone Arena on April 5, 2013, Elton spent part of his afternoon atNashville's Rymer Gallery to view a collection of paintings by his longtime collaborator, Bernie Taupin.
Taupin, Elton's primary lyricist for more than 40 years, is also in Nashville but wasn't present during Elton's visit to the gallery. Instead, Taupin's wife, Heather, was on hand to show him around. Taupin will spend his weekend in town giving previews of the exhibit on April 5 & 6, 2013. His paintings will be on display through April 13, 2013, and the Rymer Gallery is open 11 a.m. - 5 p.m. Tuesday - Saturday.


Elton receives 2013 Humanitarian Award from AIDS Foundation Houston
Friday, April 5 2013
Elton John, Founder of the Elton John AIDS Foundation (EJAF), received the 2013 Humanitarian Award from AIDS Foundation Houston's CEO Kelly Young during a backstage presentation at his concert in Houston, Texas, March 28, 2013.
EJAF has proudly supported the work of the AIDS Foundation Houston since 1996. Most recently, in December 2012, EJAF awarded AIDS Foundation Houston a $50,000 grant to support Wall Talk, an HIV/AIDS prison peer education program to reduce the spread of HIV and infectious diseases within 114 Texas prisons. Wall Talk trains more than 1,500 incarcerated men and women each year to be peer educators, in order to reduce risky behaviors specific to the prison environment. Wall Talk also provides classroom HIV education to 80,527 inmates in Texas, which is over half the population of the largest prison system in the U.S.

"It takes an extraordinary philanthropist to support programs like our prison initiatives," said Ms. Young. "EJAF identifies the most vulnerable populations and supports organizations with the best outcomes. AIDS Foundation Houston is honored that our Wall Talk Prison Peer Education Program meets the high standards needed to secure EJAF support."

EJAF Board members Barron Segar and Sarah McMullen were on hand for the presentation, along with Ms. Young, AIDS Foundation Houston Development Director Melody Patelis, and AIDS Foundation Houston donor and philanthropist Margaret Williams.
Billy Joel ready to "face" Elton again
Friday, April 5 2013
Billy Joel has no plans to retire soon, as he is eager to stress to Rolling Stone.
"I did an interview, I think with an Australian newspaper," he says. "I said I'd consider retiring if I didn't think I could do it well anymore. I never said I intended to retire. I never said, 'I'm gonna hang it up.' I was just kind of wondering, 'Gee, I wonder what happens when a musician gets to a point where he realizes he's not as good as he used to be?' That turned into 'Billy Joel May Retire After His Next Gigs.' I just want to put those rumors to rest because people keep asking me if I'm going to retire. ... I just love the game too much to not play it well."

He played a private show earlier this year, and later this month, he is flying to Australia to headline the Stone Music Festival. "I had success in Australia before I was successful in America," he said. Six days later, he's returning to Jazz Fest in New Orleans.

Future shows with Elton John are also not out of the question, even though Elton vented some frustration with Billy Joel in the pages of Rolling Stone in 2011. "It's absolutely possible I'd play with Elton again," says Billy. "Sometimes he runs off at the mouth. But ... I haven't even heard from him since [he gave that interview]. I guess that 'Sorry Seems to Be the Hardest Word.'" He gives a huge laugh at that. "But I would always work with him again. I still love the guy. He's a great guy."


Billy Joel responds to Elton
Friday, February 11 2011 at 08:22:43

Billy Joel responds to Elton's 'Tough Love' in new 'Rolling Stone'
Thursday, February 3 2011 at 05:25:21

Elton John says Billy Joel needs 'Tough Love' and rehab for alcoholism
Wednesday, February 2 2011 at 08:47:19


Elton & Berne will get special songwriters Hall of Fame award
Tuesday, April 2 2013
Elton John and Bernie Taupin are receiving the Johnny Mercer Award from the Songwriters Hall of Fame. This is a special award to songwriters of the highest merit who are considered the gold standard.
This is exciting news because the songs from this duo really are in a league with the legendary Mercer. And what a night the SHOF will be on June 13, 2013, with Berry Gordy getting his own Lifetime Achievement Award, and the inductees including Steven Tyler and Joe Perry, and Mick Jones and Lou Gramm, as well as JD Souther and Holly Knight.

Past Johnny Mercer Award recipients have included songwriting giants: Barry Mann and Cynthia Weil, Phil Collins, Holland-Dozier-Holland, Paul Anka, Dolly Parton, Kris Kristofferson, Smokey Robinson, Stevie Wonder, Carole King, Billy Joel, Jimmy Webb, Hal David, Burt Bacharach, Jerry Leiber, Mike Stoller, Paul Simon, Alan and Marilyn Bergman, Stephen Sondheim, Cy Coleman, Sammy Cahn and Jule Styne.

Jimmy Webb said of the duo in a statement: "Some catalogs are more 'deep' and significant than others not only because of their pertinence to the times in which they were written, but because their sheer mass is overpowering. It's just not that easy to write 40 Top 10 records. It's kind of like swimming the English Channel with your hands tied behind your back. Elton's readily identifiable melodic piano style has proven to be a perfect accompaniment to Bernie's razor sharp lyrics about relationships and living on the edge of life both in good and bad times."

Congratulations to Elton and Bernie!
Tantrums and Viagras
Monday, April 1 2013
Elton will play a major role in a viral ad campaign - titled "Blue Moves" - celebrating the 15th anniversary of the introduction of the blue wonderpill.
Pfizer is indeed celebrating the 15th anniversary of Viagra, but there are no plans for Elton to do any kind of promotion for the pill ... this was of course an April fool's joke (as many fans have already figured themselves).

Sildenafil citrate was brought to market by the US-based pharmaceutical company Pfizer as Viagra back in 1998. The drug is used mainly to treat erectile dysfunction. However, Sildenafil was initially studied for use in hypertension (high blood pressure) and angina pectoris, but clinical trials suggested that the drug had little effect on angina, but that it could induce marked penile erections.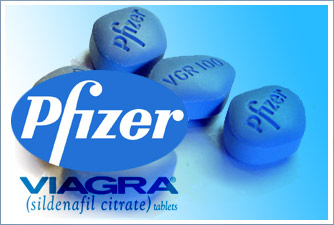 Fifteen years ago Viagra took America by storm, quickly securing its place as one of the best-selling prescription drugs of all time. "Viagra was a game-changer," said Dr. Ryan Terlecki, assistant professor of urology at Wake Forest Baptist Medical Center in Winston-Salem, N.C., recalling the not-so-distant days of injectable drugs and surgical implants for erectile dysfunction. "It totally revolutionized men's sexual health, and men's health overall."

In the 15 years since, Viagra has been tested in dozens of diseases, proving successful in some of the most dismal. "Viagra is truly unique in the multitude of applications being explored, especially 15 years out," said Terlecki. "It's one of those things that people wonder if we should be putting it in the water." The list of "vitamin V" successes and exciting prospects includes muscular dystrophy, altitude sickness, jet lag, heart disease and stroke.

To celebrate the 15th anniversary of its wonder drug, Pfizer will launch the viral ad campaign "Blue Moves" featuring Elton John. It consists of five 30 seconds clips showing Elton in humorous everyday situations involving Viagra, which highlight the many other uses of the drug. The clip titles are: "Blue(s) For My Baby And Me" (general), "Don't Go Breaking My Heart" (heart disease), "High Flying Bird" (altitude sickness), "You're So Static" (muscular dystrophy) and the unavoidable "I'm Still Standing" (erectile dysfunction).

In a statement released on April 1, 2013 Elton said: "I knew from the very minute that Bernie handed me those lyrics to 'I'm Still Standing' back in 1982 that this would backfire on me with a sexual context sooner or later. I just didn't expect this to take more than 30 years." He added: "I don't need Viagra for its original purpose yet, but I might try it to treat jet lag."