ELTON JOHN NEWS ARCHIVE: March 2005
Elton John and band performed in Houston on March 26, 2005
Monday, March 28 2005
Following is the complete set list of the Houston show on March 26, 2005:
Weight Of The World

Porch Swing In Tupelo

Answer In The Sky

Turn The Light Out When You Leave

My Elusive Drug

They Call Her The Cat

Freaks In Love

All That I'm Allowed

Bennie And The Jets

Daniel

Take Me To The Pilot

Rocket Man

I Guess That's Why They Call It The Blues

Tiny Dancer

Sorry Seems To Be The Hardest Word

Funeral For A Friend

Love Lies Bleeding

Philadelphia Freedom

Sad Songs (Say So Much)

Levon

Don't Let The Sun Go Down On Me

I'm Still Standing

The Bitch Is Back


Saturday Night's Alright (For Fighting)


Your Song
Elton John concerts canceled
Saturday, March 26 2005
Scheduling conflicts nix shows in Bossier City and Gainesville, FL.

Elton John's concert in Bossier City has been canceled, CenturyTel Center officials confirmed on March 24, 2005.

The show originally scheduled for March 4, 2005 had been postponed due to illness. A scheduling conflict is the reason for the cancellation of this show and one in Gainesville, Florida.

Ticket refunds are available through Ticketmaster and the point of purchase.
Turn The Lights Out When You Leave
Friday, March 25 2005
Elton's forthcoming single release, "Turn The Lights Out When You Leave", will be availabe as 2 CD set with some previously unreleased bonus tracks, including "Peter's Song".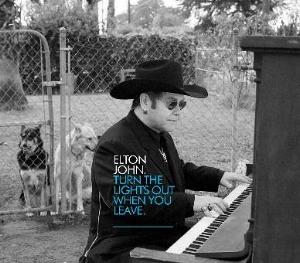 The release will consist of the following two CDs:

CD 1: (Pre-order from amazon.com today)
1. Turn The Lights Out When You Leave (Radio Edit)
2. Things Only Get Better With Love


CD 2: (Pre-order from amazon.com today)
1. Turn The Lights Out When You Leave
2. How's Tomorrow
3. Peter's Song

The two singles are expected to be released on April 4, 2005 outside the US.
BIOGRAPHY Special: Elton John
Friday, March 25 2005
Don't miss the Elton John special on BIOGRAPHY on Elton's birthday, March 25, 2005 at 8 pm (7 pm central).
Go behind the scenes with Elton as he launches his lavish show at Caesars Palace in Las Vegas! Elton has granted BIOGRAPHY unfettered access to his personal collection of memorabilia - including film clips, photos, music, performances and home movies.

Also included in the special will be a video from his current album, Peachtree Road.



Happy Birthday, Elton!
Friday, March 25 2005 at 00:00:01


Happy Birthday, Elton!
Friday, March 25 2005
It's not only Good Friday, but also Elton's 58th birthday today!
On behalf of the Hercules team and all the fans around the world, we would like to wish him all the best and a happy birthday!

Elton will be enjoying a day off from touring today before being back on stage in Houston, TX on March 26, 2005. Also see Elton John Tour News.
Elton's musical postponed due to exhausted children
Thursday, March 17 2005
Producers of Elton's musical adaptation of BILLY ELLIOT have been forced to postpone preview shows - because the stage extravaganza's child actors are too exhausted to perform.
Stephen Daldry, the director of the London, West End show, says he's delayed advance performances for a week, because he would risk exposing the 48 young stars to "physical danger" if he made them take to the stage, after months of gruelling rehearsals.

He says, "My main concern is for the kids. They are getting very tired during the technical rehearsal period, so I'm rescheduling the previews to give them a bit more time. If they get too exhausted, it could cause them physical danger."

The first preview of Billy Elliot will now take place on March 31, 2005 instead of March 24.


Songbook "Peachtree Road" published
Thursday, March 17 2005
One of Warner Bros. Publications' newest releases, the Elton John Piano/Vocal/Guitar songbook, "Peachtree Road", is now available.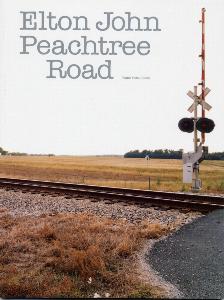 This fabulous album-matching folio includes all of the songs from Elton John's latest album. Titles are:


Weight of the World

Porch Swing in Tupelo

Answer in the Sky

Turn the Lights Out When You Leave

My Elusive Drug

They Call Her the Cat

Freaks in Love

All That I'm Allowed

I Stop and I Breathe

Too Many Tears

It's Getting Dark in Here

I Can't Keep This from You

Since the product is brandnew, it is not yet available through amazon.com. However, you can boomark this amazon.com page and order it in the next few days.

If you don't want to wait that long, you can place your order through the Warner Bros. site.

Elton John dumps publicist
Wednesday, March 16 2005

Elton John has continued his staff clearout, and sacked his publicist Barbara Charone.

The move comes just weeks after Elton ditched his manager of five years Derek MacKillop. He has handed control of his publicity over to longterm friend Gary Farrow.

A source says, "Elton's having a clearout where some of his key personnel are concerned and getting fresh blood in to do his publicity was at the top of his list. It's a major blow for an independent PR to lose a client this big, but once Elton's made up his mind there was no going back."



Elton sacks manager
Monday, February 28 2005 at 03:11:51



New Elton Trivia & new Poll
Monday, March 14 2005

We have added a new Elton Trivia and a new Poll in the 'Interactive' section of eltonfan.net.

Know all about Elton's chart positions (in the various US Billboard charts) over the years? Then test your knowledge at the Elton Trivia. Good luck!

Please also place your vote in the new Poll about the "Red Piano" shows in Las Vegas.

Brian May takes offence at Elton musical comments
Friday, March 11 2005

Queen's Brian May has called Elton John a "silly boy" over Elton's reported comments that Queen's hit West End musical 'We Will Rock You' is uncreative.

May pointed out that Elton has never seen the piece of work while millions of people who have seen it and go back again and again, from all countries of the world.

The guitarist has also taken a snipe at Elton's upcoming musical 'Billy Elliott' saying: "I guess if Billy Elliott the Musical is still playing to ecstatic packed houses after three years in the West End, we'll take it seriously."

Elton and Beckhams to buy South African holiday home
Friday, March 11 2005

Elton and celebrity pals David and VIctoria Beckham are joining forces to buy a plush holiday home in South Africa.

Elton has entertained the British pair at his French home in St Tropez on several occasions, and is keen to extend his property portfolio with a beachside house they can share.

Soccer ace David and Elton have made an offer to purchase the $7.6 million nine-bedroom house in Llandudno - 10 miles from Cape Town.

A friend says, "The best thing about the place is the scenery. There are floor-to-ceiling windows with views out to sea."

Elton's Oscar bash helps out AIDS group
Wednesday, March 9 2005

For the second year in a row, Elton John's annual Oscar party raised more than $1 million for his Elton John AIDS Foundation.

Elton welcomed the Scissor Sisters as the musical guests at Sunday night's soiree at the Pacific Design Center in West Hollywood.

After a short set by the New York-based group, Elton joined them onstage for a rendition of "The Bitch Is Back."

The hot auction items were two autographed replica red pianos from his Las Vegas shows. The pair went for $300,000.

The celeb-soaked event boasted appearances by "Will & Grace" actor Eric McCormack, Donald Trump, Josh Groban, Brooke Shields and almost the entire cast (sans Teri Hatcher) of "Desperate Housewives."

The surprise guest of honor Sunday night? Elizabeth Taylor, who ventured out from home on her 73rd birthday to wish Sir Elton and his AIDS charity well.

Elton and David feted La Liz in a private area with a birthday cake. The couple was later spotted escorting a wheelchair-seated Taylor from the party.

Elton cancels first shows of March 2005 tour
Saturday, March 5 2005

Due to illness, Elton has cancelled the "Peachtree Road" Tour shows in Bossier City and New Orleans on March 4 and 5, 2005.

We have no more details at present but as soon as we do we will publish them on eltonfan.net.

Appareantly, Elton will also have to cancel the shows in Richmond, VA, Winston-Salem, NC and Columbus, OH next week.

Elton John fan club presale
Friday, March 4 2005

Please note the eltonfan.net has nothing to do with the Elton John presale offer for some upcoming shows on Ticketmaster.com.

Please refrain from contacting us in regard of the special presale code as we don't know it. Quite frankly, we have no idea who is behind this offer, as eltonjohn.com has also declined any involvement.

Timberlage wants Elton sex and drugs
Friday, March 4 2005

Justin Timberlake has refused to play Elton in an upcoming movie unless it includes sex and drug-taking.

Elton personally chose Timberlake to play his younger self, but he was so aghast to discover the Disney script omits scenes of Elton's legendary partying in the 1970s, he's demanded a re-write.

The 24-year-old says, "Knowing what a wild existence Sir Elton has led I thought, 'Wow, you're offering me that role?'

"But when I read the script all the wild stuff had been left out. I told the studio that it would have to be warts-and-all so that's what it's going to be. I can't wait to get started."

Elton: "Charles wed the wrong woman"
Friday, March 4 2005

Elton is convinced Prince Charles should have fought for his first love Camilla Parker-Bowles instead of exchanging vows with Diana - because the pair was a tragic mismatch.

Elton has urged the world to accept Charles' plans to wed Parker-Bowles later this year because it's his big chance to find romance and happiness with the right woman.

He says, "I think that when he married Princess Diana, I don't think that maybe they were the right couple to get married at that time. I was great friends with Princess Diana but I know Charles as well and he's a good-intentioned man. I just think he initially married the wrong woman and he probably should have married the right woman."

And Elton admits he's quite a fan of Charles' future bride: "She's a hoot. She's funny. She has an incredible sense of humour."

Bear to Make a Difference Benefit for the Matthew Shepard Foundation
Friday, March 4 2005

Preview Auction begins on eBay March 10, 2005 with Bears from Elton John & Bernie Taupin, Elizabeth Taylor and more.

The 4th Annual Bear to Make a Difference dinner benefiting the Matthew Shepard Foundation comes to Denver on Saturday, March 19, 2005. There will be a special Preview Auction on eBay beginning on March 10, 2005 and featuring a host of autographed celebrity bears including those from Elton John & Bernie Taupin (with a signed concert tour program), Elizabeth Taylor, Liza Minnelli and Lorna Luft, as well as a University of Denver Hockey Team Bear with a signed regulation hockey stick.

Highlights of the live auction on March 19, 2005 include a Sean Hayes bear with a "Will and Grace" walk-on, a trip on the American Orient Express and signed bears from Governor Howard Dean, Ellen DeGeneres, Carrot Top, Katie Couric, Tipper Gore, Judy Shepard, and many more. All proceeds will support the Matthew Shepard Foundation's ongoing educational programs.

The Celebrity Teddy Bear silent auction and dinner will once again take place at the Westin Tabor Center Grand Ballroom, 1672 Lawrence Street, in downtown Denver. Tickets, $100 each or $800 for a table of eight, may be purchased online at www.matthewshepard.org or by calling 1-303-830-7400. The silent auction and reception begin at 5:30 PM and the dinner events begin at 7:00 PM.

Mike Nelson, KMGH Channel 7's chief meteorologist, will be Master of Ceremonies for the evening. Entertainment will be provided by singer/songwriter Randi Driscol and spirit pop duo Jason and deMarco. Auctioneer Don Martin will return to orchestrate the live auction. There will also be a special presentation by Judy Shepard, Executive Director of the Matthew Shepard Foundation.

Sponsors for the event include Platinum Youth Sponsor: Verizon Communications and Platinum Sponsor: Coors Brewing Company. Gold Sponsors are Human Rights Campaign, The Advocate magazine, and the Westin Tabor Center. Corporate Sponsors include Frontier Airlines, Gill Foundation/Gayand Lesbian Fund for Colorado, Colorado Pride Guide, Colorado Company Magazine, Auction and Event Solutions, and Design Works by Dave and Mike.