ELTON JOHN NEWS ARCHIVE: December 2012
Happy Birthday, Zac!
Tuesday, December 25 2012
On Christmas day 2010 Elton and David became the proud parents of a son born to a surrogate in California.
The boy, named Zachary Jackson Levon Furnish-John, is celebrating his second birthday on December 25, 2012.

On behalf of the Hercules team and all the fans around the world, we would like to wish Zac all the best and a happy birthday!
A Holiday Message from Elton John
Friday, December 21 2012
On December 20, 2012 Elton published the following letter via the Elton John Aids Foundation.
Twenty years ago this month, the Elton John AIDS Foundation (EJAF) began as a hopeful dream, and I'm so proud of all we've accomplished together.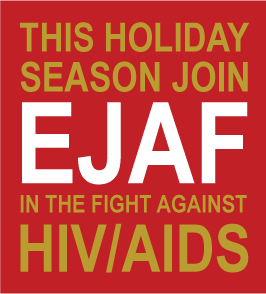 Thanks to the generosity of concerned friends like you, EJAF has grown into one of the largest HIV/AIDS funders in the world. Since 1992, we have raised more than $275 million in support of grassroots organizations. Our grantees conduct innovative HIV prevention programs, raise awareness, fight stigma, and provide treatment, care, and services to people living with the disease in 55 countries around the globe.

Make your tax-deductible donation to EJAF here

Beyond the urgently needed dollars we provide to fight the epidemic, EJAF has also emerged as a forceful and effective voice for change. We advocate for access to life-saving medicines for the poor. We speak out for gay rights and for accessible sexual health services for young people. We champion health and economic equality for African Americans. And we publicly criticize harmful and prejudiced incarceration practices that stigmatize and punish HIV-positive prisoners.

I'm especially proud of our Foundation's reputation as a relentless advocate for those without a voice in society. We take strong positions on controversial issues. We're not afraid to speak our minds, to shout at the top of our lungs, and to get people to pay attention to this issue. And we're going to keep shouting for as long and as loud as we need to end this epidemic.

As I stated in my keynote address at the International AIDS Conference this past July, the AIDS disease is caused by a virus, but the AIDS epidemic is NOT. The AIDS epidemic is fueled by stigma. By hate. By misinformation. By ignorance. By indifference. We can do something about these things by working together.

That's why I need your continued help – so that EJAF can continue to speak out and fight for the changes we need to make in our society that will lead to an AIDS-free generation, and eventually an AIDS-free world.

This holiday season, please join me by making a generous gift to the Elton John AIDS Foundation in honor of your family, friends, and colleagues. Help us to make a real difference in the lives of thousands today and ultimately achieve a world without AIDS tomorrow.

Make your tax-deductible donation to EJAF here

With my best wishes for a happy holiday season,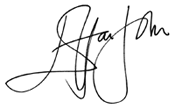 Merry Christmas & a happy New Year 2013
Friday, December 21 2012
We would like to wish you, your families and your loved ones a wonderful Christmas season and all the best for a successful New Year.
While looking back to the Elton year 2012 certainly brings up a lot of very nice memories for most of us, this closing year unfortunately also had its sad moments. The tragic suicide of Bob Birch on August 15, 2012 probably is the most significant of those. While many of us (Elton included, one would assume) are still trying to cope with the loss of Guy Babylon in September 2009, fate has struck again. We are thinking of Bob and his wife Michele and their son Jonathan - especially during the holiday season.

As for all other news in 2012 you might wanna check out the news archive in order to browse through all the excitment of the closing year - soon to include another report on Zachary Jackson Levon Furnish-John, who will be celebrating his 2nd birthday on December 25, 2012.

For us it is time again to thank you for your loyalty and support throughout the ending year. And we would like to wish you, your families and your loved ones a wonderful Christmas season and all the best for a successful New Year.

Your Hercules Team!
Remembering Guy Babylon
Thursday, December 20 2012
On December 20, 2012 Guy Babylon would have celebrated his 56th birthday.
Guy tragically died of a heart attack while swimming in the pool on September 2, 2009. Today, we would like to remember a very gifted musician and a wonderful person. We are thinking of Guy's family, especially his equally talented son, Ben, who is filling his father's footsteps.


Ben Babylon Band opening for Little River Band in LA
Thursday, November 1 2012 at 07:01:19

Ben Babylon Band to Open for Air Supply
Monday, July 30 2012 at 15:20:12
Elton joins Starkey Hearing Foundation on mission to Philippines
Thursday, December 20 2012
Starkey Hearing Foundation wrapped up their second mission to the Philippines mid December 2012 with help from Elton John and David Furnish.
Elton and David joined the Foundation in Manila and helped fit more than 400 hearing aids to children and adults in need, allowing many to hear for the first time in their lives.

In 2004 and 2009, Elton was the headlining performer at the Foundation's annual So The World May Hear Awards Gala, and he and David have supported Starkey Hearing Foundation's work for several years since then. This was their first opportunity personally participate in a mission and give the gift of hearing.

"We are working to create peace and understanding around the world through the gift of hearing, and it is not possible without all the efforts of our friends and partners," said Bill Austin, Founder of Starkey Hearing Foundation. "We are so honored to have the support of Sir Elton John and David Furnish and that they would take the time to help us deliver this precious gift."

Starkey Hearing Foundation was also in the Philippines in December 2011, delivering the gift of hearing to nearly 1,400 people in Manila, Bohol and Cebu with help from professional boxer, Manny Pacquiao and Los Angeles Galaxy soccer player, Landon Donovan. The Foundation plans to return in March 2013 to fit approximately 7,500 hearing aids in Manila, Batangas and General Santos. This Philippines mission was the conclusion of a major mission circuit for Starkey Hearing Foundation. The team visited 13 additional cities in five countries--Senegal, Ghana, Nigeria, Liberia and India--and distributed more than 24,000 hearing aids over six weeks.

Starkey Hearing Foundation conducts approximately 70 missions each year, both domestically and internationally. Hearing missions are the primary way the Foundation realizes its goal - So the World May Hear. Starkey Hearing Foundation continues to fulfill its Clinton Global Initiative (CGI) commitment to provide more than 100,000 hearing aids to people in need each year and more than one million this decade.
T Bone Burnett on Elton's comeback
Wednesday, December 19 2012
In an interview published by Rolling Stone producer T Bone Burnett also talks about his recent work with Elton John.
What's the current status of Elton John's The Diving Board record?
We're gonna record some more songs in January, I think.

Really?
I hope so. I can't – you know, you can imagine what [Elton's] schedule is like. But we're gonna go in at some point after the first of the year and do some recording. I think he's been writing some more tunes; he's written a whole suite of tunes for something else; he's been productive as hell, so I don't know. It's nice to have the luxury of time to be able to look over a piece of work and see how it wears with you.

Would this be the third time you guys have gone in to work on it and track?
It may be. We may have come in two or three different times. We did with The Union, for certain – there were three or four different spells of that one, so, yeah. The first batch of songs went incredibly fast and they were powerful, you know, it was an explosion! So, I'm looking forward to seeing what happens next.

Is it still gonna be a more raw, stripped-down affair?
Yeah, yeah. We're going in with the same guys; we're not retooling or anything like that, we're just keeping going.

Why do think it's the right time for Elton to do a record like that?
It was totally personal for me, because I was at the Troubadour – he did a week at the Troubadour that changed this town [Los Angeles] and changed the world, really. . . . [Former Los Angeles Times music critic] Robert Hilburn wrote a very eloquent piece on him and everybody in town went to see him because he was killer, he was just killing it. So they were talking, this was maybe the 20th-year anniversary of it, or 50th-year anniversary or whatever anniversary it was. [Laughs.]

I think 40th year.
Fortieth, yeah! And they were talking about it and I thought, "Let's just do that – let's just go in with a killer trio and do a rock & roll record." So [Elton] just went, "OK, let's go!" I don't know, maybe that's just where he's at, you know?

What's the extent of Raphael Saadiq's involvement?
So far he's just been playing bass like crazy, man. I'm looking for a place for him to sing; I hope he'll do a little singing, but so far Elton's done all the singing.

Well, he's good at that.
Yeah. [Laughs.]

The full interview can be found at rollingstone.com.
Billboard's highest grossing tours of 2012
Tuesday, December 18 2012
Madonna's massive, controversy-skirting MDNA tour has paid off: the Material Girl raked in $228 million from the live shows, making her muscular jaunt around the world the year's highest grossing tour, Billboard reports.
Bruce Springsteen and the E Street Band were a somewhat distant second, claiming a total of $199 million after playing to a little more than two million people.

On the whole, 2012 belonged to legacy acts. Music industry staples — such as Van Halen, Barbra Streisand, Red Hot Chili Peppers, Elton John, Rod Stewart, Neil Diamond and Pearl Jam — outnumbered and out-earned younger acts, including Justin Bieber, and Taylor Swift.

Billboard's highest grossing tours of 2012:

1. Madonna ($228 million)
2. Bruce Springsteen and the E Street Band ($199 million)
3. Roger Waters ($186 million)
4. Michael Jackson: THE IMMORTAL World Tour by Cirque Du Soleil ($147 million)
5. Coldplay ($147 million)
6. Lady Gaga ($124 million)
7. Kenny Chesney and Tim McGraw ($96 million)
8. Van Halen ($54 million)
9. Jay-Z & Kanye West ($46 million)
10. Andre Rieu ($46 million)
11. Dave Matthews Band ($41 million)
12. Barbra Streisand ($40 million)
13. Jason Aldean ($39 million)
14. Lady Antebellum ($38 million)
15. Red Hot Chili Peppers ($33 million)
16. Brad Paisley ($33 million)
17. Nickelback ($33 million)
18. Trans-Siberian Orchestra ($33 million)
19. Elton John ($32 million)
20. Justin Bieber ($30 million)
21. Rod Stewart ($30 million)
22. Neil Diamond ($29 million)
23. Pearl Jam ($27 million)
24. Taylor Swift ($26 million)
25. Rascal Flatts ($26 million)
Elton checks out band The Strypes at tiny Brighton pub gig
Monday, December 17 2012
Elton was among audience members at a tiny pub gig for hotly-tipped Irish newcomers The Strypes on December 16, 2012.
He turned up at the 100-capacity Fitzherberts pub in central Brighton to watch the band as they played a 5:30pm show to a small number of fans. He arrived with an entourage of security staff before hanging out at the venue's bar ahead of their performance.

The Strypes, who hail from Cavan in Ireland, recently signed a record deal with Mercury Records - the same label on which Elton remix album with Pnau, 'Good Morning To The Night', earlier this year. Elton isn't the first musician to watch The Strypes recently - Paul Weller, Miles Kane and Jeff Beck have all been spotted at their gigs, which usually see them play an array of 1960s R&B covers alongside a few originals penned by the band themselves.

With all four members aged between just 14 and 16, they've appeared on Ireland's Late Late Show several times in the past year.
Elton headed to "Rock Band"
Sunday, December 16 2012
Harmonix announced that its popular music game "Rock Band" will be receiving 3 dazzling new songs to its already extensive Music Store.
On December 18, 2012 the Music Store will get 3 Elton John songs, which will be available as singles or as part of the "Elton John Pack 01″.

The songs are: The Bitch Is Back, Don't Let The Sun Go Down On Me and I'm Still Standing, which first appeared as part of the soundtrack for Rock Band Blitz. The "Elton John Pack 01″ is priced at £2.49 or 99p for a single song and will be available to buy on the Xbox 360, PS3 and Nintendo Wii versions of the game.

Additionally, during the week of the release of "Elton John Pack 01," Rock Band Blitz players will earn double Coins any time they play any of the three tracks from the pack.
Elton backs Irish charity single for Lily-Mae
Sunday, December 16 2012
Elton has sent a personal get well soon message to a four-year-old Irish girl who has cancer, after one of his songs was used to help her cause.
lily-Mae Morrison, from County Galway, has been diagnosed with high risk neuroblastoma. A charity cover version of Elton's song, Tiny Dancer, was released to raise money for cancer charities. The single has already spent two weeks at Number 1 in the Irish Single Charts. Some of Ireland's biggest recording stars, including Paddy Casey, Declan O'Rourke and Camille O'Sullivan, have all recorded vocals for the single. In total over 300 musicians sing or perform on the track. Elton John has backed the project by encouraging his fans to buy the single.

Lily-Mae's family were even more surprised when the discovered that Elton had recorded a personal message for Lily-Mae while he was on tour in New York. Her parents, Leighton Morrison and Judith Sibley, said they were "stunned" to discover the artist had taken the time to back their campaign and record the video.

The charity cover of Tiny Dancer had previously outsold entries from Labrinth, Emeli Sande, Rihanna, Olly Murs and One Direction in the Irish charts. The single is the fastest selling single in the Irish Republic this year and the fastest selling non-X Factor single of the last six years. It has also gone to Number 1 in the iTunes vocal chart in the UK, Australia and Luxembourg as well as charting in a number of other territories.

Any money raised from the single will be split between the Sunni Mae Trust and the Neuroblastoma Society.


UPDATE: "Tiny Dancer" charity single
Wednesday, November 21 2012 at 17:40:53


Don't shoot me ...
Monday, December 10 2012
I would like to apologize for the recent lack of updates of eltonfan.net.
Everything is fine, it's just that I have been (and still am) terribly busy at work during the final weeks of the year. I tried to keep the most important pages up to date, but I wasn't able to post each and every news over the past few days.

Thanks for your understanding.

Stephan (webadmin)